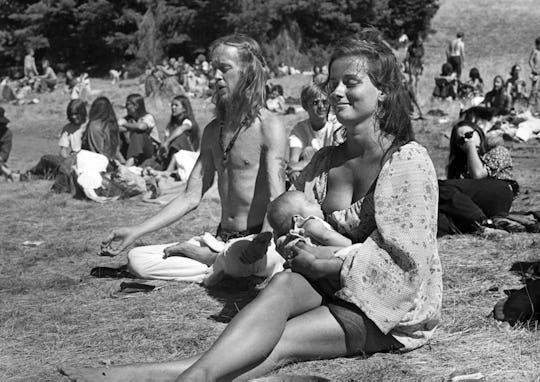 Robert Altman/Michael Ochs Archives/Getty Images
23 Vintage Breastfeeding Photos Full Of Love & Strength
Some things never change.
While breastfeeding is becoming more normalized with each passing year, and many mothers are embracing breastfeeding in public without feeling embarrassed about it (as they should!), it wasn't always this way. In the past, breastfeeding was often seen as something that should be done behind closed doors (or hired out), and that's part of why these vintage breastfeeding photos are so special.
Any kind of mother-child bond is beautiful and lovely, but there is just something about breastfeeding that can really intensify those feelings. From refugee camps to disaster zones to their own homes, women have, for literal centuries, been breastfeeding their children however and whenever they can. There is zero shame in formula feeding (and breastfeeding isn't inherently better, nor does it make you a better parent), but with the stigma attached to nursing a child, seeing these photos can really make you feel powerful and strong.
Part of normalizing breastfeeding is seeing other women do it, so these old photos should leave you feeling inspired, and in awe of the amazing things your body can do. And if anyone tries to shame you for breastfeeding, just think of these 23 women, who couldn't care less about what anyone says — when baby's gotta eat, they gotta eat — and find moments of bliss along the way.