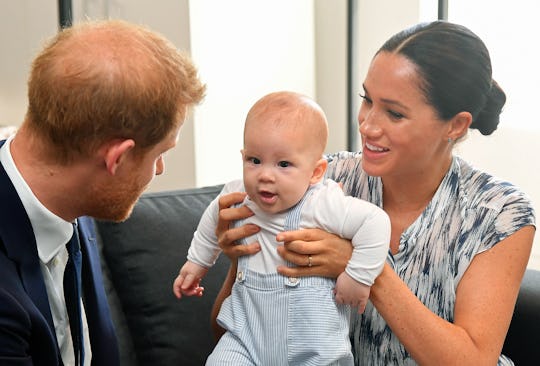 Pool/Samir Hussein/WireImage/Getty Images
20 Royal Baby Names That Will Never Go Out Of Style
From extra traditional names like Mary to glamorous ones like Leopold, this list has something for your own royal babe.
Just like a royal wedding, there's something a little bit magical about a royal baby that captivates you, whether you mean to buy into the hype or not. It's only fitting for royal fans to peek at this list of timeless baby names that are literally fit for royalty. While the inspiration for your baby's name can truly come from just about anywhere, why not choose a name with regal appeal?
When royal babies are born — in the Queen of England's orbit, especially — there's a definite royal baby name surge that usually happens after each one. For example, the BBC reported that in 2016, "Charlotte was the 12th most popular name for girls, with 2,596 babies given the name. This is up 13 places on 2015 when Princess Charlotte, now the fourth in line to the throne, was born." Even here on the other side of the pond, the United States Social Security Administration (SSA) reported that the baby name Archie jumped from 988th most popular to 672nd in 2019, the same year Megan Markle and Prince Harry's bundle of joy arrived.
Royal baby names are typically more traditional, but they do vary depending on which royal family you're talking about. Although obvious royal names like William, Harry, and Kate are admittedly popular, there are several less prominently chosen royal names on this list that prove timeless despite their lack of trendiness. Regardless of whether you look to Belgium, Spain, England for royal baby name inspiration, there's something for every taste.