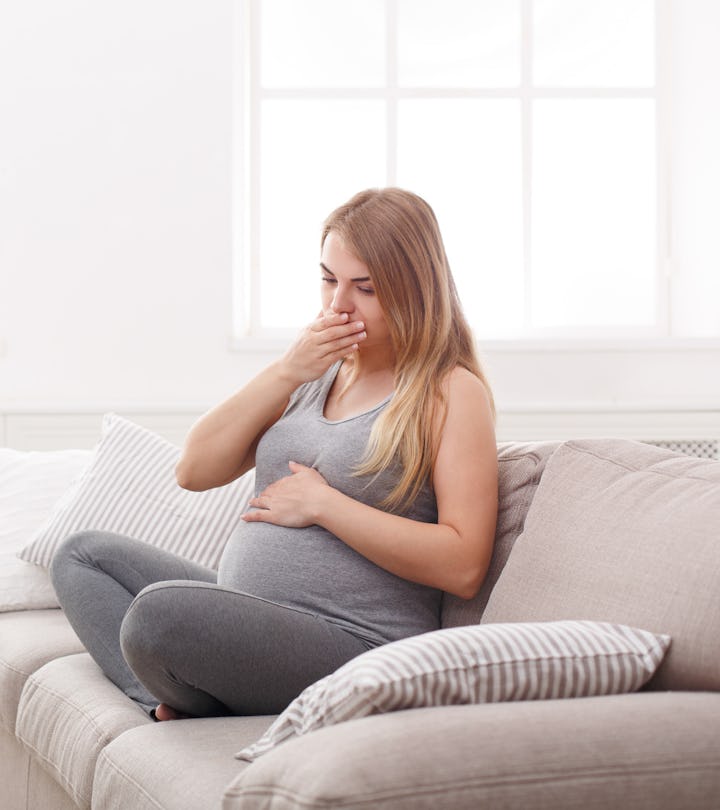 Prostock-studio/Fotolia
9 Things You Can Learn From Your Pregnancy Farts — No, Seriously
Pregnancy comes with all sorts of embarrassing side effects. You sweat more, you suffer serious breakouts, and, worst of all, you let out loud, smelly farts that could clear a room. Gas and flatulence are pretty common in pregnancy and, as it turns out, can provide you with some important information. There are some things your pregnancy farts are trying to tell you, and acting on those messages could actually get you some relief.
The biggest thing to know about pregnancy farts is that they're perfectly normal, according to Dr. Nicole Smith, the clinical director of maternal fetal medicine at Brigham and Women's Hospital. "There are many reasons that gas and bloating occur in pregnancy, including hormonal changes, and changes in diet and activity," Smith says. But natural and unavoidable as it may be, many women find the thought of accidentally letting out a fart where someone else can hear it (or heaven forbid, catch a whiff of it) beyond mortifying, even if they do have the perfectly acceptable excuse of being way too pregnant to stop it. If you fall into that latter category, you might be surprised to learn about all the things that can be making your gassiness and bloating worse, and all the simple remedies that can make it go away.
Here are nine things it could mean when you just can't stop farting in pregnancy.