Pregnancy Around The World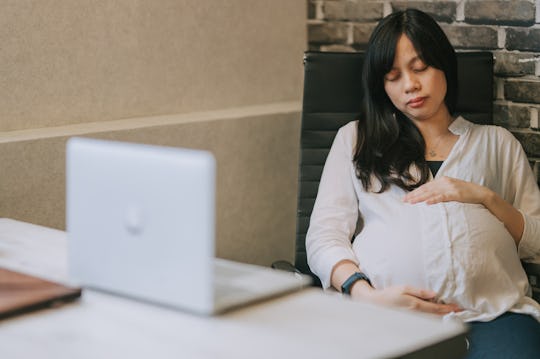 chee gin tan/E+/Getty Images
6 American Pregnancy "Rules" That Aren't Exactly A Thing Around The World
Did you know Finland has amazing postpartum care?
Pregnancy is filled with rules. You can't eat this, you can't drink that, you can't take this medicine for a headache that makes you cry. Most of it makes sense, but when it comes to certain rules, it's clear that around the world, things are a little different for pregnant women. I mean, please find one pregnant woman who hasn't heard a joke about all of the pregnant people in France drinking plenty of wine while they're incubating their baby. (But also, don't drink plenty of wine? And maybe talk to your doctor?)
While there is indeed much to laugh at when it comes to the way we do things over here, it's worth noting that people who aren't from the United States do have their fair share of misconceptions regarding our pregnancy and childbirth customs and regulations. The way my friends from other parts of the world tell it, Americans are all living ascetic lifestyles that somehow also manage to make us gain tons of weight, and we're conditioned to be terrified of everything. To be honest, this isn't far from the truth in my own experience. We do have myriad forces pressuring us to eat this, not that, do this, not that, and avoid everything but your vitamins. It's pretty daunting. (And so are those vitamins. Have you seen the size of those prenatals?)
What people don't know is the true story of having a baby in America is that we all give birth on the backs of bald eagles, our children are given cowboy boots to wear out of the maternity ward, and that our babies are born with 75 grand in student debt. This is America. And these are the pregnancy "rules" our OB-GYNs have for us that those in other countries don't necessarily have.
This article was originally published on