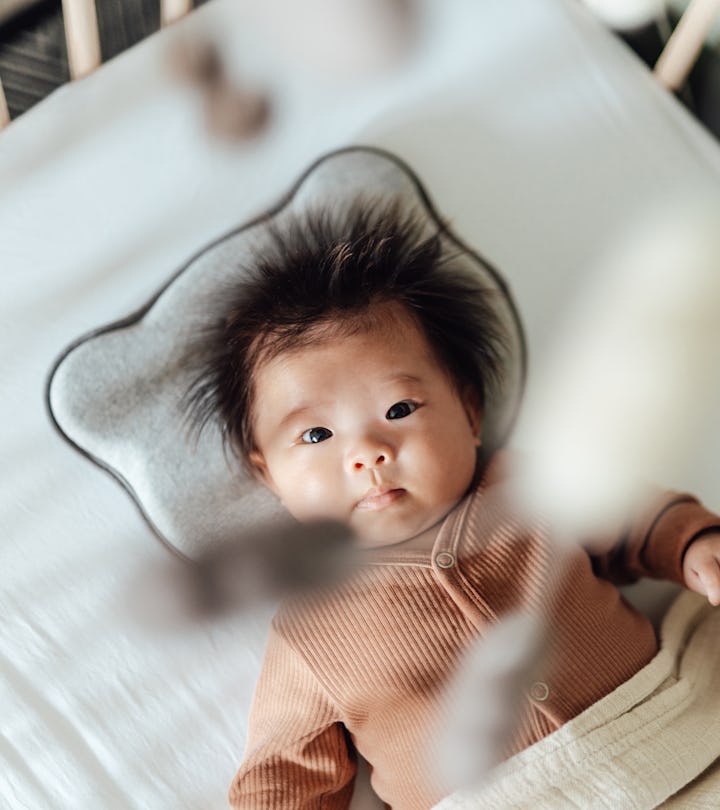 Oscar Wong / Getty images
18 Baby Names To Use If You Like The Name Evelyn
This classic name is suddenly popular.
In 2020, Evelyn was the 9th most popular name in the U.S. for baby girls. It's beautiful, but maybe you want a baby name like Evelyn that's a little less popular. The last time Evelyn was almost that high was 100 years ago; in 1920, it came in at number 12. Around the turn of the century, it was also a male name, and the most famous Evelyn may still be the English writer Evelyn Waugh, born in 1903. The name has always been significantly more popular as a girls' name, and hasn't broken the top 1000 most common male names since 1930.
The name Evelyn has a rich ancestry across different countries and faith traditions. It's a diminutive of Eve, a name of Hebrew origins meaning "living," "breath," or "mother of all mankind" (in the Jewish and Christian faiths, Eve is the name of the first living woman.) It also comes from the Germanic name Aveline, meaning both "strength" and "little bird" (the Latin word for bird is "avis.") It also has roots in the French word "aveline" meaning "hazlenut."
During the middle of the century, the name fell out of the top 100s for girls, but it's risen dramatically in popularity since the year 2000, and has been in the top 10 four times in the past five years. It's easy to see why: it's an elegant, beautiful name that lends itself to lots of cute nicknames, such as Evie or Lynn.
If you love the feel of the name but want a slightly different spin, one of these baby names may catch your eye.
A lot of the names on this list have seen a similar trajectory to the name Evelyn–high popularity in the early 1900s, a big dip down, and then another steep rise in the new century. Names with that trajectory really feel timeless, and not dated in the same way that names that were big in a certain decade (and then fell off the charts) tend to feel. Whatever name you choose, these classy choices are sure to set your little girl up for a lifetime of hearing "oh, what a pretty name!" whenever she introduces herself.
This article was originally published on