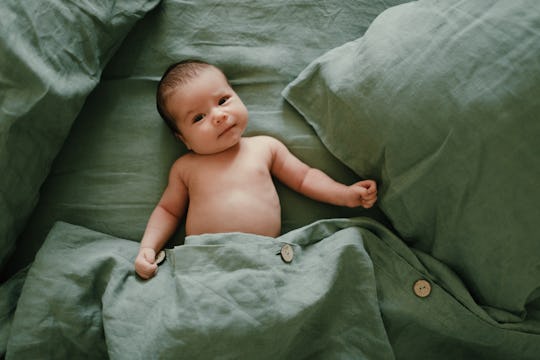 Anastasiia Krivenok, Getty Images
15 Baby Names That Are Like Oliver But More Under-The-Radar
There are many alternatives to one of 2020's most popular baby names.
So you're in love with the name Oliver, but there's some reason it isn't the perfect fit for your own baby. Maybe a close family member already has the name, or your partner has a severe aversion to olives. Whatever the case, there's plenty of baby names if you like the trendy name Oliver that are similar in sound or meaning.
The cool thing about this name is the many ways you can use it for inspiration. One of the most popular boys' names for 2020, (it was officially the third most popular registered baby boy name in 2019 per The Social Security Administration, the name Oliver is enjoying a resurgence across the United States. In literary and popular culture, the name appears everywhere. There's the famous hero from the Charles Dickens novel Oliver Twist, as well as the story's many film adaptations. Celebs such as Ginnifer Goodwin and Julie Bowen have children named Oliver as well. The name is derived from the word for olive tree, which is a symbol of peace, so for similar names, you can look to words for peace and nature for inspiration. (Beautiful, right?) There's plenty of names with a similar sound or meaning from a whole variety of languages that are perfect baby names if you like Oliver.