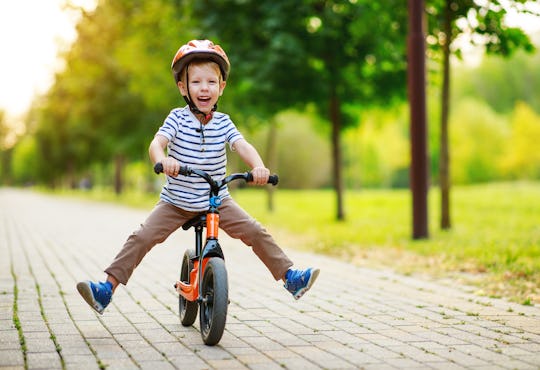 Shutterstock
Boy Names That Start With "J" To Make You Jump for Joy
These names all start with "J" and are full of joy.
Congratulations! It's a boy! Or maybe you're not finding out the sex and it might be a boy. Either way, you're going to need a boy name, but how do you even choose? There's a great big world of wonderful names out there, and starting with the middle of the alphabet with boy names that start with "J" might be just the ticket.
Why not J? It's a good letter! In my opinion, it's the most fun one to use in American Sign Language (though, as a Jamie, I'm biased) and it starts loads and loads of great names in a variety of different languages from around the world. (Though you'll notice that a lot of the boy names that start with "J" on this list are derivatives of Hebrew names that became popular around the world thanks to the Bible.)
Of course, with 45 names on this list, this is only the beginning of your journey through the "J" names for boys — there are hundreds, maybe even thousands more. But I figured you should start off with a nice variety of classic names, unique names, and boy names that start with "J" that are due for a comeback any day now (looking at you, Jason). Let's jump right in...
The "J" boy names certainly don't stop there, but I hope this is a good start to get your baby naming inspiration flowing.