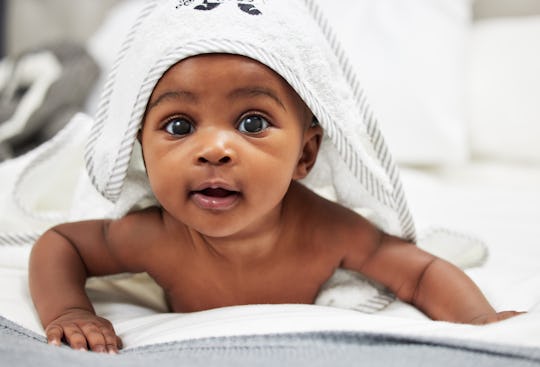 Shutterstock
A Quintessential List Of "Q" Names For Boys
There aren't a lot, but we've got a good start...
Some letters get all the names. "J" names? You could rattle off a few dozen in two minutes without breaking a sweat. "M" names? Malcolm, Michael, Morrison — I could go all day long. But boy names that start with Q? That's where it gets difficult. Oh sure, there are some standbys (I'm not going to lie: Arabic and Latin are doing some very heavy lifting), but by and large you have to dig just a little (OK, a lot) deeper to come up with a list. But I'm not a quitter and neither are you. The letter "Q" may have a deep meaning for you, or maybe you just want a unique baby boy name that starts with "Q" because you like it. No matter what, that's why I've put together a list of "Q" names for boys that can get you started on this quirky naming adventure.
As I said, some of these "Q" names for a baby boy are traditional (like, super traditional: Ancient Rome traditional), some are inspired by literature or far-off places (at least far off if you live in America), and many march to the beat of their own drum and have been dreamt up more recently. This last category of names are often uniquely American, combining inspiration from lots of different cultures or putting a new spin on an older, non-Q name.
So without further ado: you have questions, I have "Q" names for boys.
Well this has been quite fun and a quintessential experience for anyone thinking of names that start with "Q" for a boy. There are a lot of unique choices here, and fingers crossed you find the perfect "Q" name for your baby boy.