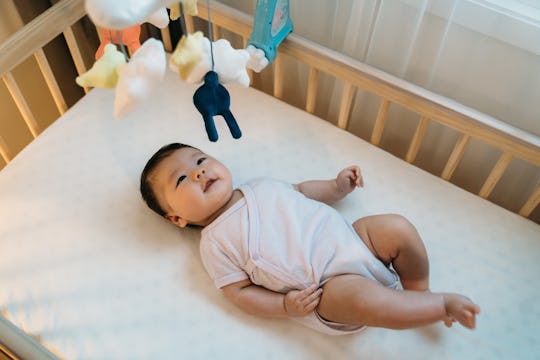 Shutterstock
Joyful, Jubilant, Jolly "J" Names For Girls
From the classic to the unique to some due for a comeback, here are some "J" girl names you're going to love.
Choosing a baby name can feel overwhelming — there's a lot of pressure to get it "right" — and there's a lot to take into account, like how a first name will go with a last name, what the name means, how it reflects values, and heritage and traditions. Sometimes finding one name you and your partner both like is the problem. Other times, it's having too many choices that you love. But if you're considering girl names that start with J, it can narrow your search pool a bit. Maybe you want to honor a loved one whose name starts with J. Maybe you want her to match her siblings Jayden, Jaycee, and Jordan. Maybe you just really like the letter J! Whatever your reasons, you're in luck: the letter J has plenty of truly lovely girl name options.
As a Jamie, I'm a wee bit biased, but I really do think "J" is a great place to start for naming your baby girl. While some languages don't have a "J" in their alphabet (Russian, Italian) and others have a J but don't pronounce them as we do in English (in German and Hebrew, a J is pronounced like an English Y, whereas in Spanish it's more often an H sound, as in Juan or Jorge), there's still a cross-cultural plethora of truly unique girl names that start with J, as well as plenty of timeless classics.
EnJoy finding a name for your little girl! We hope we could at least give you a few ideas to get jazzed about!