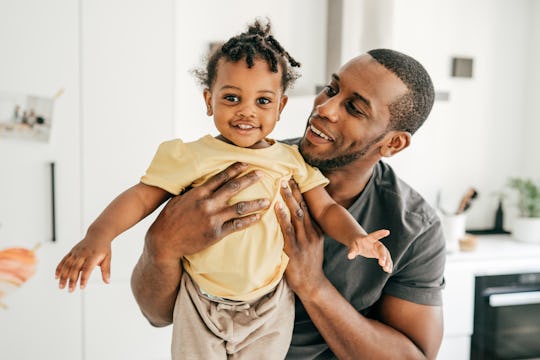 kate_sept2004/E+/Getty Images
20 Gender Neutral Baby Names Inspired By Disney Movies
Baby name inspiration can come from a variety of places, with plenty of parents drawing from their favorite characters in movies, books, and television. Whether you're a Mickey fan from way back or just happen to love one particular part of the franchise, gender neutral Disney baby names may be at the top of your list. You may be waiting until birth to find out if you've got a Donald or a Daisy on your hands, or you may just want a name that is gender-fluid, but either way, Disney has plenty of names to turn to.
Even if Disney isn't your first thought when considering a name for your new bundle of joy, you may still find that many of the characters over the years have some pretty bad*ss names that work for girls and boys alike. You don't necessarily have to go the princess and prince route either. Memorable heroes and villains alike have fantastic names that can be considered gender neutral. And keep in mind, the spelling or pronunciation of many of these names can be modified to suit your tastes.
Whether or not you're a fan of classics like Pinnochio or modern-day favorites like Frozen, this list has a little bit of everything when it comes to baby name ideas. If you're wondering what to name your precious baby, take a page out of Disney's book and use one of these 20 gender neutral names inspired by Disney films.
This article was originally published on