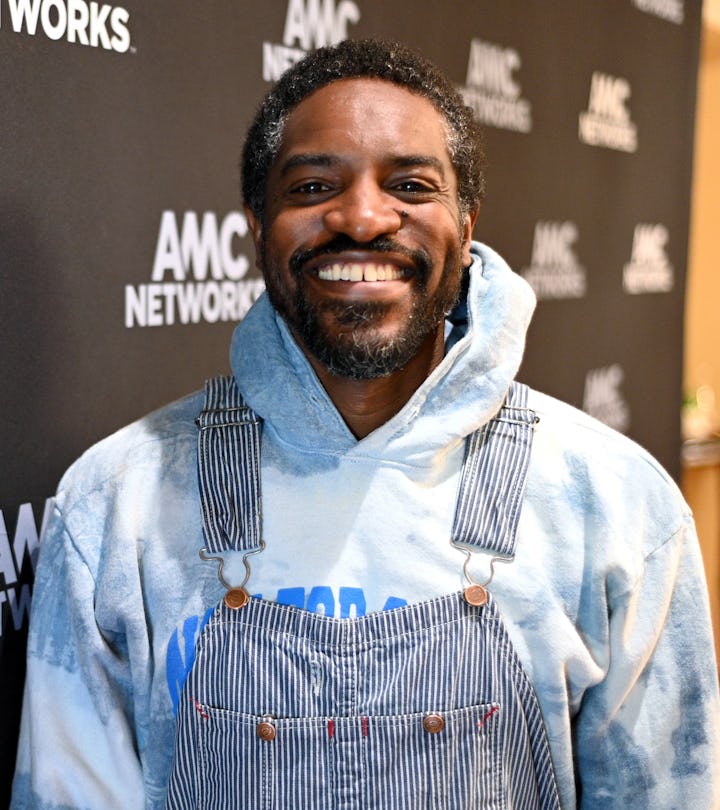 Andrew Toth/Getty Images Entertainment/Getty Images
Andre 3000 Drops His Swag On This Old Tongue Twister
And Zendaya brought the glam!
"She sells seashells by the seashore." Now say that a ridiculous amount of times without laughing or losing control of your tongue. Andre 3000 emerged for the 2022 Super Bowl to show us all how it's done.
The ATL-ien rapper is known for having one of the tightest flows in the game, and it's effortless. Imagine just sitting down having a conversation, but in rhyme. That's how dope Andre 3000's flow is. But he's never been in a box... enter the song Hey YA! Many of the star's fans, who've been craving his lyrical genius, have been wondering where the heck is he. We need more 3000!
We got a moment of nostalgia in a Squarespace commercial for Super Bowl 2022 when the rapper/singer slides in for a quick cameo. OK! That was unexpected, but we'll take it. Even if it is just him repeating an old tongue twister while flashing what has always been one of the best smiles in Hollywood. And every time he says "shells," we see a different image of the beautiful Zendaya in a different scene, dawned with a creative adornment of seashells.
She's gorgeous as always, but we definitely needed more of 3000. Could this possibly be breadcrumbs to a new project he may soon be releasing? Let's hope so.