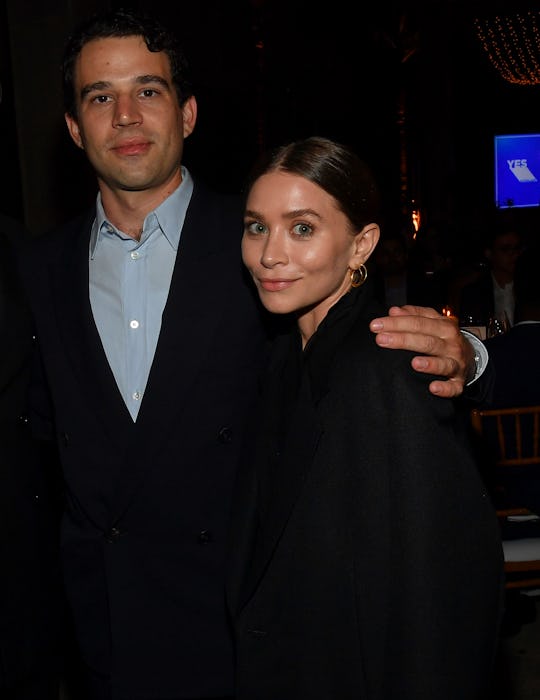 Variety/Penske Media/Getty Images
Ashley Olsen Secretly Welcomed Her First Baby With Her Husband Louis Eisner
Baby Otto was born months ago.
Ashley Olsen has done an impressive job of keeping the details of her life private. The former child star of Full House fame and twin to sister Mary Kate Olsen has kept the lowest of low profiles for several years. In fact, she's almost become more famous for her low profile than she is for her former acting career. Which is why it should come as a surprise to no one that Olsen secretly welcomed her first baby with husband Louis Eisner... months ago.
According to several media outlets, Olsen and Eisner welcomed a baby boy they named Otto months ago. Neither Olsen nor Eisner have spoken publicly about welcoming their baby boy, so no details about his birth are expected to be forthcoming at this point. Certainly the 37-year-old fashion mogul and her 35-year-old artist husband have managed to keep their entire lives together completely out of the spotlight. Eisner, who is a bicoastal artist who was featured in Interview magazine in 2010, reportedly first started dating Olsen back in 2017 after the pair had been friends for several years. They continued dating until December 2022 when Page Six reported that the couple got married in a small ceremony in front of around 50 guests at a private home in Bel-Air.
Now, mere months later, the pair are reportedly parents to baby boy Otto.
Otto's arrival kicks off the next generation for the Olsen family as Ashley's sisters Mary Kate and Elizabeth Olsen have not yet become parents themselves. Which hopefully means he is being showered with gifts from his aunts, of course.
Not that we should expect to see anything like a baby shower or baby photos or updates about Otto's growth any time soon. The entire family tends to avoid social media in general and aren't really big on self promotion, with Mary Kate Olsen explaining in an i-D interview in 2021 that she and her sisters "were raised to be discreet people."
Will Ashley Olsen and Louis Eisner raise little Otto to be a discreet person as well? It seems highly likely considering they didn't even announce his arrival. They would clearly prefer to enjoy their new role as parents in private.