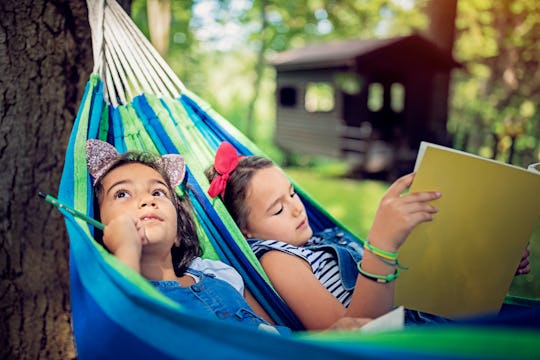 praetorianphoto/E+/Getty Images
20 Children's Books About Summer & All It Has To Offer
Grab your shades and let these books transport your kids to the beach and beyond.
With just over a month left before my kids are finished with this school year, I'm doing everything I can to get them excited about summer. We've planned for summer camps and trips, made lists of summery crafts to try, and are even reading a few children's books about summer to get pumped up about three solid months of fun. Will this finally be the year that my boys don't complain that they're bored every other day? Well, that's my goal.
On summer days when we can't take a trip to the beach or spend all afternoon in the pool, I plan to encourage my kiddos to still soak up all that summer has to offer. After all, they only get a few months worth of a break, so they need to live it up while they can. I'll have a new pile of summer-themed books ready to be read next to a sunny window or on the front porch. They can pour themselves a tall glass of lemonade and dive into a good book while I do the same.
I know it sounds almost too picturesque to be true, but the older my kids get, the more of a reality these lofty summer reading dreams become. If you have similar #summergoals, take a look at these kids books about summer to see which books might hold your child's attention for longer than it takes their popsicle to melt.
We only include products that have been independently selected by Romper's editorial team. However, we may receive a portion of sales if you purchase a product through a link in this article.