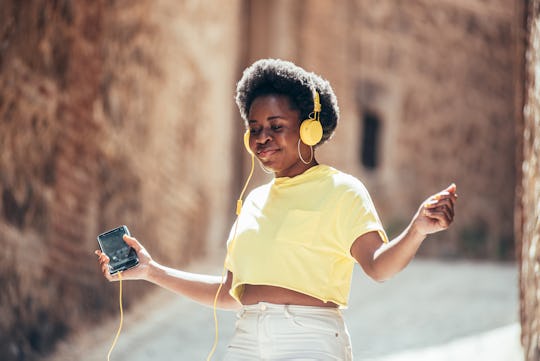 Cavan Images/Cavan/Getty Images
Tweens Will Be Obsessed With These 20 Podcasts
There's something for everyone on this list.
Podcasts can be lifesavers for tweens and their parents. Particularly when it comes to striking that difficult balance between reducing screen time while also staying entertained. Tweens are sort of the perfect audience for podcasts, in a way, because they're old enough to concentrate on a story without needing constant visual aids. By the time a kid hits that precious tween age of nine to 11 years old, they can generally focus on something for 30-45 minutes without difficulty. But, unlike teens, this age group is still young enough to listen to their parents' advice or recommendations.
That's my experience, at least. Every tween, just like every child and baby and adult, is different. Fortunately the wide world of podcasters knows all tweens are different. And what's more, tweens are ready to listen to podcasts. Over and over again, according to a survey by Kids Listen. More than 80% of parents reported that their kids were tuning in to their favorite podcasts for more than one listen, and 75% of parents said that family discussions were started after they listened.
Here is a list of all the best podcasts tweens will love. There's a real smattering throughout; some music, some fantastical storytelling, and even a science podcast or two that will have them learning the best possible way... secretly.