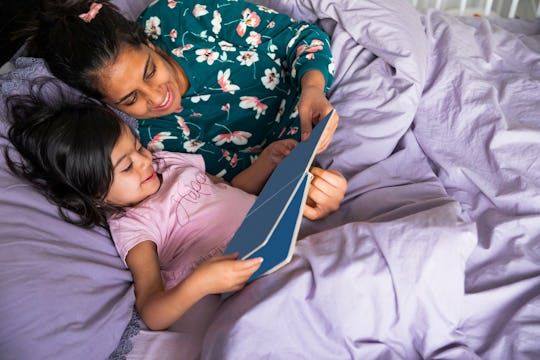 SolStock/E+/Getty Images
17 Children's Books About Lying To Help Your Kids Understand
We didn't even include Pinocchio on this list.
It certainly feels like lying is a phase a lot of children go through, and it's something every parent grapples with, hoping their kids don't become adults who lie. For now, thankfully, the extent of my son's lying is him saying he doesn't have to go potty when he does, or saying he has to go potty when we are trying to get him to go to bed. We haven't gotten to the big guns of lying yet. Many parents dealing with this phase are turning to children's books about lying to help them navigate his tricky, albeit annoying, territory of raising children.
Instead of books that almost read like a text book about why your kid shouldn't lie, sometimes you just need a good story with likable and relatable characters, where the parent can discuss the story's theme and events instead of giving a lecture about telling the truth. I know I'd be more susceptible to changing a habit if it was brought to me in this gentle way.
Perhaps through stories your child will learn the difference between telling the truth too much, and how lying creates a storm around us and inside of our bellies. And each of these books provides pretty awesome examples of each scenario, hopefully helping your kids find a healthy, happy balance.
We only include products that have been independently selected by Romper's editorial team. However, we may receive a portion of sales if you purchase a product through a link in this article.