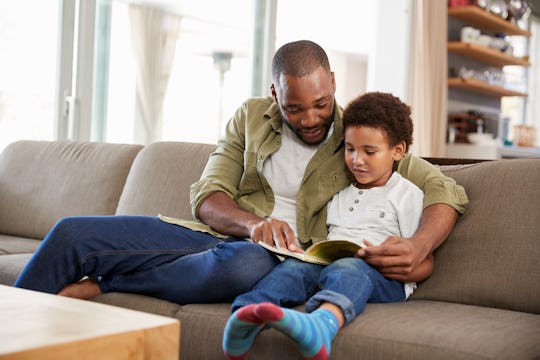 Shutterstock
20 Children's Books To Help Celebrate Inauguration Day
They'll hear a lot of words like the Oval Office, electoral, and even Major and Champ in these books perfect for the big day.
Wednesday, Jan. 20, 2021, is Inauguration Day, and President-elect Joe Biden and Vice President-elect Kamala Harris will finally (FINALLY) be sworn into office. Not only is this a special event because the current administration will be out of here, but it's historic in that Vice-President-Elect Kamala Harris is not only the first female Vice President the United States has ever had, but she's also the first African American and South Asian individual to have such a high ranking of power. And to celebrate this historic inauguration, now would be a great time to pick up some children's books about Inauguration Day so they can get excited, too.
These books will inspire both young men and women to fill the shoes of Harris and Biden, as well as teach them a bit of American history, and how our government works. They'll learn about voting, civil rights, and everything in between in celebration of one of the most monumental, important, and quite frankly, American, days our country celebrates — Inauguration Day. With so much turmoil surrounding this year's inauguration, it makes sense to have a few books to help teach your children what all is actually happening. They've heard a lot of words over the past few weeks — electoral college, votes, the Constitution — and these books help dissect them so they are easier to understand.
And there's also a book about Major and Champ — the brand new pups coming to the White House with President Biden. So you know, it's not all heavy.
We only include products that have been independently selected by Romper's editorial team. However, we may receive a portion of sales if you purchase a product through a link in this article.