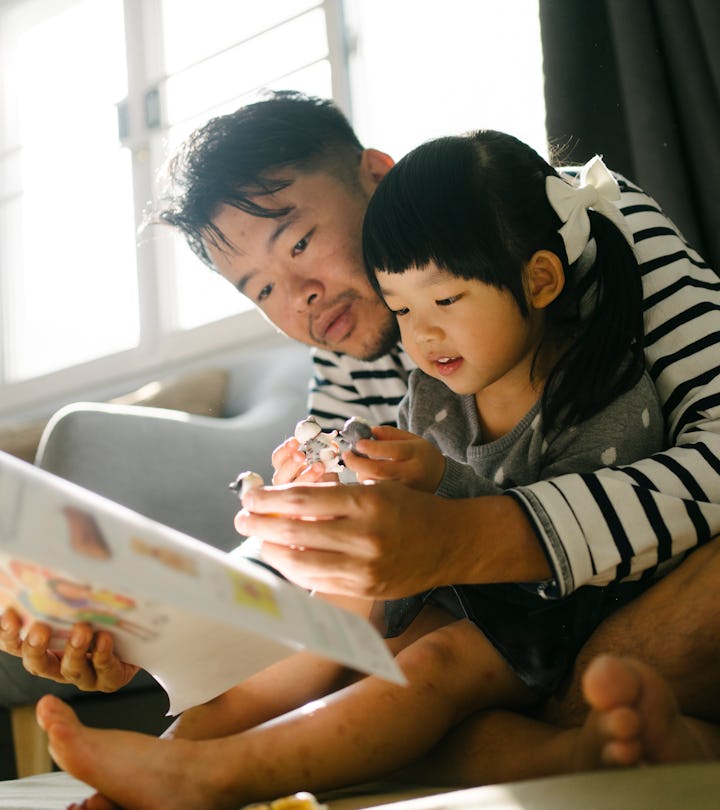 skaman306/Moment/Getty Images
32 Children's Books With Asian Characters That Celebrate Heritage, Joy, and Childhood
May is Asian American and Pacific Islander Heritage Month, and these books are a wonderful way to celebrate.
Children's books help cement cultural norms in kids — "for better or for worse," says Caldecott Honor award-winning author Grace Lin. "Children only think things are 'weird' after the world tells them it is," Lin tells Romper. "Children's books can show them that all cultures can be universal — and if kids are allowed to empathize with the characters in diverse books, they will learn that everyone has worth, that those who don't look like you still have feelings, and, most importantly, that we all share a common thread of humanity."
May is Asian American Pacific Islander Heritage Month, and we've rounded up 32 wonderful titles that celebrate a wide variety of Asian cultures and experiences. These stories can broaden the horizons of young children just beginning to understand the world — after all, a diverse bookshelf can be an important early tool in giving children a sense of their shared humanity. Not all of these books are about AAPI heritage or history directly, but they all further the mission of representation.
That representation helps normalize kids seeing the world full of people who, despite differences, are actually a lot like themselves, Lin says — "and that is how we start to make everything better."
James Yang, author of A Boy Named Isamu (which is out June 15), tells Romper how important representation in children's books would have been to him as a kid, especially as a Korean child growing up in a small town in Oklahoma. "When you see people like yourself in a book, you feel like a part of the world," he says.
And these books can also show children the rich diversity of Asian cultures. "We need to show children of all backgrounds that the singular racial category Asian is broad and diverse in terms of our countries of national origin, our languages, our appearance and way of dressing, our food, our stories, and our journeys," Shelly Anand, author of Lazmi's Mooch, tells Romper. "Asia encompasses so many countries — from Afghanistan to the Philippines, from Uzbekistan to Bhutan — there is no singular Asian narrative and we need to counter the consolidation of our identities."
We only include products that have been independently selected by Romper's editorial team. However, we may receive a portion of sales if you purchase a product through a link in this article.