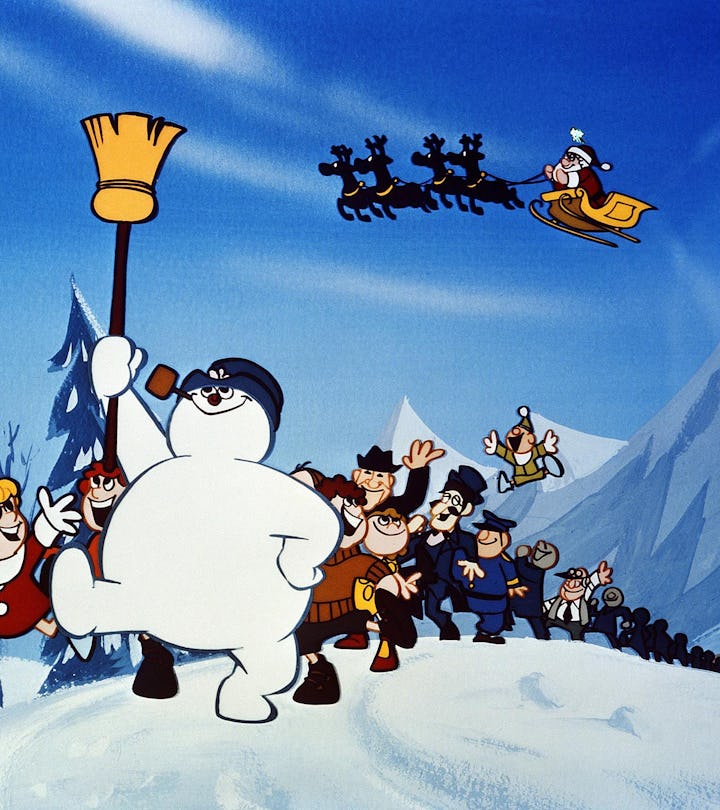 Rankin-Bass Prods/Kobal/Shutterstock
20 Classic Christmas Songs Kids Will Be Dancing To All December Long
There are so many good ones to choose.
People who work in malls around the country might not agree by the time Dec. 24 rolls around, but Christmas music is just the best. It sets the tone more than anything else really can. That being said, there's Christmas music and then there's Christmas music for kids. When it comes to picking out Christmas songs to listen to with kids, it's always a good idea to stick with stuff that's light, fun, and easy to sing along to. Plus if there's a story about a bullied reindeer in there somewhere, it's always a hit.
Christmas music has been around in some form or another since at least the 12th century, when Francis of Assissi wrote down carols being sung in churches across Italy, France, and Germany that would really stand the test of time. The more contemporary holiday songs really came out in the mid-20th century, when radio became a big deal and big crooners like Bing Crosby and Burl Ives realized they could have hit after hit by singing about Christmas.
And in 2022, the classics are still jams today. From "You're A Mean One, Mr. Grinch" to "Santa Claus Is Coming To Town," here are 20 Christmas songs your little ones will be dancing to all December long.
Christmas music can feel like a lot after awhile, but if you play these 20 songs while wrapping presents or baking cookies or doing something fun with your kids, you'll be surprised how much they appreciate it. And remember it.
This article was originally published on