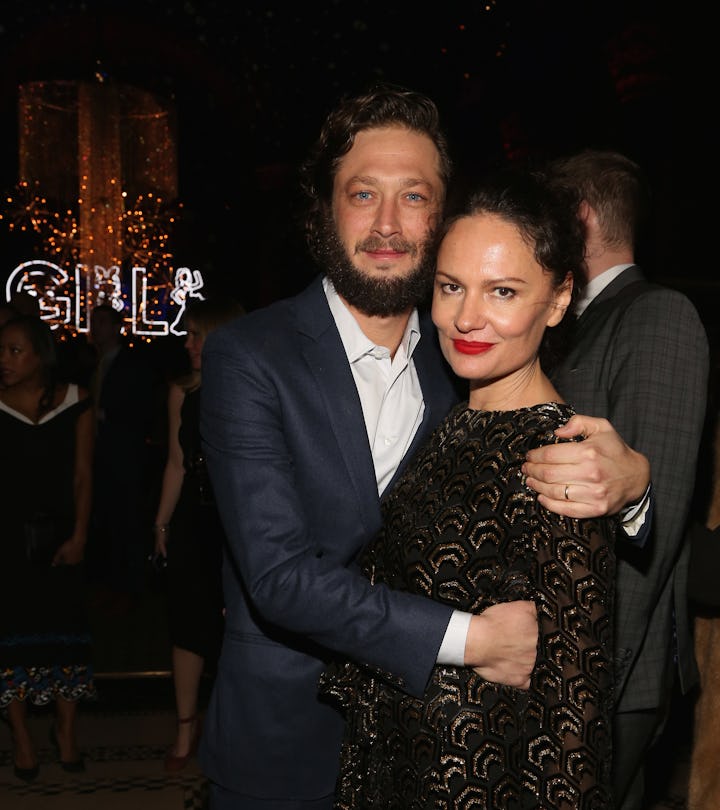 Sylvain Gaboury/Patrick McMullan/Getty Images
The Bear's Ebon Moss-Bachrach Is A Girl Dad Just Like Richie
He probably also loves Taylor Swift, but needs a break.
Ebon Moss-Bachrach's character Richie Jerimovich on Hulu's The Bear is somewhat polarizing, to say the least. He is volatile and irresponsible, he is rude and brash and pushy. We know this about him. But we also know that he loves his family, whether that family is the Berzattos or his beloved daughter Eva in the series. Being a girl dad himself in real life, it's no wonder the actor's portrayal of Richie as a father in The Bear resonates with so many. Here's what else you need to know Moss-Bachrach's family.
His wife didn't want to date him at first.
Moss-Barchrach, 46, first met his future wife, Ukrainian photographer Yelena Yemchuk, when they were both invited to a friend's dinner party in New York in the late '90s. They were both dating other people. "When I saw Ebon, I was, like, 'Oh, my God, he's cute. Who is this guy?' " Yemchuk told The New Yorker in 2022. "My friend was, like, 'Forget it, he has a girlfriend and he's an actor.' And I was, like, 'Ugh!' When you think of an actor as a boyfriend, that's not where you want to go. They just seem like such a pain in the ass."
Clearly he wore her down, especially since she describes him as the "least actor-y" of actors, because they started dating a year and a half later, the couple told The New Yorker last year, and have been together ever since.
His daughter Sasha was born in 2007.
Moss-Bachrach and Yemchuk welcomed their first baby, daughter Sasha, in 20007. The family live together in Brooklyn, and The Bear star admitted that he really got into cooking after becoming a first time dad. The dad of two told GQ that cooking "is a great thing to be able to do. It's something that I probably started doing when I had kids." He's such a good cook, in fact, that he didn't do any of the cooking training the rest of The Bear cast did for the series. So Sasha has been eating well.
His daughter Mirabelle was born in 2010.
The couple welcomed daughter Mirabelle in December 2010, and according to her dad's Instagram, she and her sister are seriously accomplished girls. Between karate and horseback riding and creating fabulous art for their dad's dressing room, these two are definitely following in their parents' talented footsteps.
Sasha and Mirabelle also join their parents on travels around the world, visiting places like Croatia and Greece for months at a time. In fact, the family was in Greece for two months when The Bear really took off last summer, Moss-Bachrach told GQ. Did he miss being with his co-stars for that important moment? He told the outlet that "it felt very luxurious to be on a two-month long vacation to begin with and to spend a month on those beautiful islands in Greece."
Unlike Richie, his happy place sounds like it's all about peace and quiet. And family.