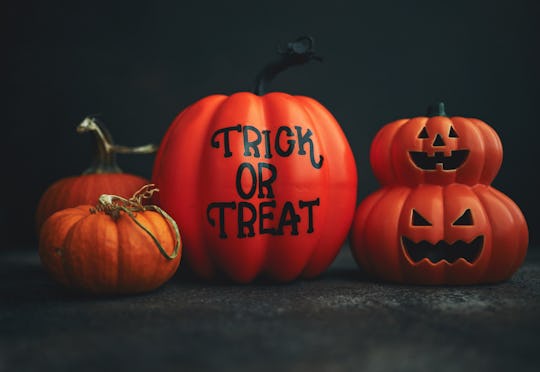 CatLane/E+/Getty Images
All The Spookiest Halloween Songs For Kids
Including some fun flashbacks for parents too.
If you've ever been a little kid at a Halloween party, you know. There are few greater joys than dressing up in your costume, drinking some sort of "witches' brew" punch and grooving to some spooky music. Trick or treating is great, but a Halloween party with ambient music is really where it's at. All because of the music. Actually, you could probably skip the party and just listen to Halloween music with your kids as you get ready to go out and hit up the neighbors for candy for the same effect.
Music sets the mood, we all know this. And Halloween music really sets the mood for the spookiest night of the year. Some of it is downright terrifying, like the Halloween theme song which will definitely freak me out until the end of my days. So perhaps not an ideal choice for younger kids who just want to dress up in scary-adjacent costumes and stack up as many full-sized candy bars as possible.
Instead, kids might do better with funny Halloween songs. Silly songs. Songs about monsters having the time of their lives, skeletons shaking their bones, or just a song that makes them feel like they're really in the spirit of the holiday.
Get ready to get your ghoulish groove on with these songs and your DJ duties are done.