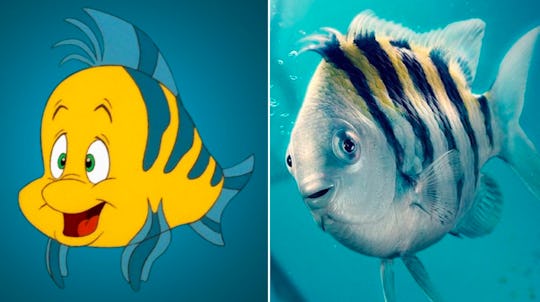 Disney
The Little Mermaid's Jacob Tremblay Shares His Thoughts On Flounder's New Look
While he thinks the character's redesign "worked perfectly," Disney fans may need more convincing.
The live-action version of The Little Mermaid won't be officially released until May 26, but that hasn't stopped online criticism. Especially when a trailer released a few months ago revealed the updated versions of Flounder, Scuttle, and Sebastian. Critics felt they all looked a little too realistic, perhaps especially Flounder, the sweet angelfish who is best friend and confidante to Ariel. Now Jacob Tremblay, who voices Flounder in The Little Mermaid, has shared his thoughts on the new Flounder.
Tremblay was at the premiere of The Little Mermaid on May 8 when he spoke to The Hollywood Reporter about his character. The 16-year-old actor said he was aware of online backlash against the realistic-looking new Flounder, but he thinks people should see the movie to see that it works.
"I actually saw it for the first time in the audition — [director] Rob [Marshall] had showed me. I thought it was really cool because I like how they're doing it to make them look like real animals," Tremblay said. "In rehearsals too I had seen the other characters' designs and thought it was really cool, and then I finally got to see the movie last night and I thought they worked really well. I couldn't really imagine it a different way, if that makes sense. I think it worked perfectly; they were really smart about it."
While Tremblay, who was just 12 years old when he voiced Flounder, might be a fan of the reimagined characters, it might be an uphill battle convincing others. Like this person who thought new Flounder looked too skinny.
Another person hinted that Flounder looked exhausted in the new version of The Little Mermaid. Almost as though he had a separate day job.
This person pointed out that Flounder in the 1989 version of The Little Mermaid was yellow while this realistic-looking Flounder is inexplicably grey.
At this stage, fans will have to wait until May 26 to see if Tremblay is right and Flounder "works" in this reimagined, realistic version of The Little Mermaid. It might be an uphill battle to turn fans around and have them loving Flounder, but I have a feeling Tremblay is up to the task.