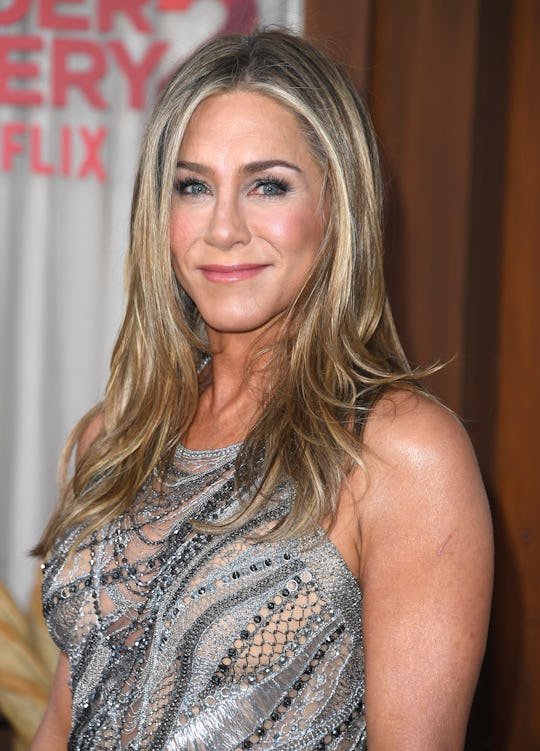 Steve Granitz/FilmMagic/Getty Images
Jennifer Aniston Opened Up About How Her Parents' Divorce Still Affects Her Today
"It was always a little bit difficult for me in relationships, I think, because I really was kind of alone."
Jennifer Aniston was 9 years old when her parents divorced. She has, as we all know, gone on to live a successful life as a well-respected actress, maintained lifelong friendships, and generally appears to give the impression of being a very positive person. But even after all of her accomplishments, she is still affected by her parents' relationship dynamic to this day.
Aniston opened up in a recent interview with WSJ Magazine's Fall Women's Fashion Issue about how the dynamic between her parents Nancy Dow and John Aniston continues to shape the way she looks at her own relationships. "It was always a little bit difficult for me in relationships, I think, because I really was kind of alone," she told the magazine. "My parents, watching my family's relationship, didn't make me kind of go, 'Oh, I can't wait to do that.'"
Aniston, who was married to Brad Pitt from 2000 to 2005 and Justin Theroux from 2015 to 2018, admitted that relationships still feel like a "challenge" to her. "It's just about not being afraid to say what you need and what you want. And it's still a challenge for me in a relationship," she told WSJ Magazine. "I'm really good at every other job I have, and that's sort of the one area that's a little...."
The Morning Show star spoke to her friend Sandra Bullock in 2020 about her "destabilized" childhood for Interview magazine as well, explaining that she believes her generally positive outlook on life comes from "growing up in a household that was destabilized and felt unsafe, watching adults being unkind to each other, and witnessing certain things about human behavior that made me think: 'I don't want to do that. I don't want to be that. I don't want to experience this feeling I'm having in my body right now. I don't want anyone else that I ever come in contact with ever to feel that.'"
Aniston spent years estranged from her mother, particularly after Dow wrote about their difficult relationship in her memoir From Mother and Daughter to Friends in 1999. Dow died in 2016 at the age of 79 years old. She appeared to remain close to her father John Aniston, who played Victor Kiriakis for 37 years on Days Of Our Lives, until his death in 2022.