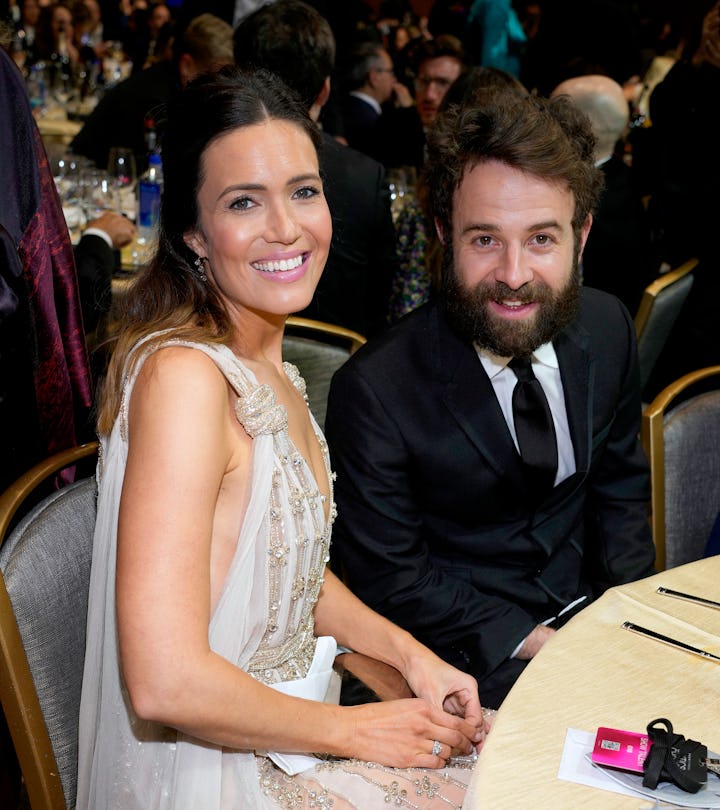 Kevin Mazur/Getty Images Entertainment/Getty Images
Mandy Moore Revealed She's Pregnant & Is Officially Joining The "2 Under 2" Club
The This Is Us star made the exciting announcement on Instagram.
Actress Mandy Moore has announced her newest role — mom of two! She took to Instagram to reveal that her baby, another boy, will be joining big brother Gus, born February 2021, in fall of this year, making her a member of the "Two Under 2" and "Boy Mom" clubs.
"One incredibly seminal chapter of my life just ended and the next one, as a mother of two, is about to start... and are we ever so deeply grateful and excited," she wrote alongside a picture of her first child, Gus, wearing a shirt reading "big brother."
"Baby Boy Goldsmith #2 coming this fall! Tour is gonna be slightly different than I expected but I can't wait and Gus is gonna be the BEST big brother!" she added.
Moore is currently scheduled to be on tour from June 10 to July 24 with shows all over the continental US, kicking off in Atlanta and ending in Newport, Rhode Island (an already sold out show). So... Mandy Moore ft. Baby Bump? Whether or not she's showing this summer, Moore did tell Romper in 2021 that being pregnant affects how she feels in performance.
"Singing feels so different right now, with this dude in my belly. Anytime we would have to record something — I'm a perfectionist and making sure my voice is totally warmed up, and I really had my whole little routine," she said. "[When I'm pregnant] I don't find myself feeling stressed out about how my voice sounds, or am I hitting the right notes? It feels good to just open my mouth and sing right now, which is weird, but I like it."
Moore announced her pregnancy on Instagram.
Moore also told Romper last year that she and Goldsmith, aware of the privilege that goes along with being a rich white man, talked about how to raise "an intelligent, feminist, loving, compassionate young man, who respects women, and who understands boundaries."
As for Baby #2, Moore has only shared when she's due so far. But he's sure to have an adorably sweet name just like his brother, whose full name is August. Moore shared on Instagram that she and Goldsmith found out they were expecting their first child in August, which also happens to be Goldsmith's birth month. "We always loved the name...," she wrote, "so it was settled very early on in our book."