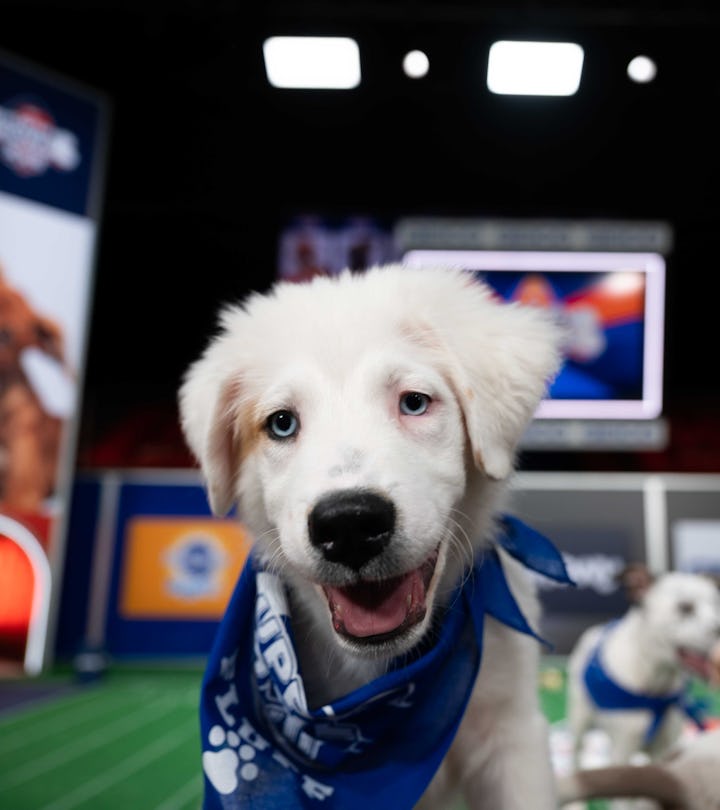 discovery+/Animal Planet/Elias Weiss Friedman
Meet The 2021 Puppy Bowl Puppies
They're here and they're adorable!
It's almost time for the 2021 Puppy Bowl, so you'll want to get familiar with the Puppy Bowl puppies competing for the big title. And, let's be honest, just aww over the adorable photos of the pups. That's why we're all here, right?
The puppies, either on Team Ruff or Team Fluff, will face off during Puppy Bowl XVII on Sunday, Feb. 7 at 2 p.m. EST. The showdown, which will air this year on Animal Planet and Discovery+, will be the the biggest competition yet, airing for a total of three hours.
Not only is the Puppy Bowl an adorable alternative to the Super Bowl (or addition!), but it also showcases the shelters and rescues working to help animals find forever homes. Over the past 16 years, every single dog and cat featured during the big game have been adopted, according to Discovery, and this year's pups are, of course, up for adoption, too. All of the dogs featured in Puppy Bowl XVII come from 22 different shelters located in nine different states.
But before you watch the big broadcast, conveniently timed just before the Super Bowl airs, let's meet all of the adorable puppy players who are looking to help lead their team to victory.