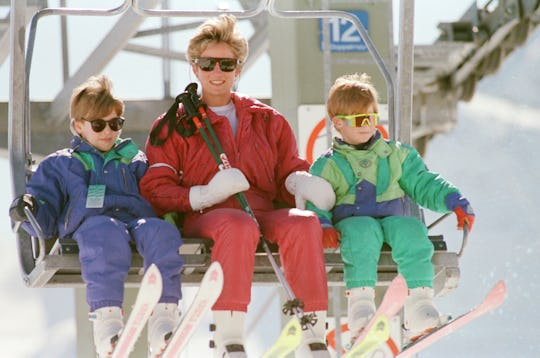 Mirrorpix/Mirrorpix/Getty Images
25 Fun Photos Of Royals In The Snow
Can we all agree that one-piece snowsuits need to make an immediate comeback?
If ever there was a family who loved a ski holiday, it's this bunch. Scrolling through photos of royals in the snow, you'll see generation after generation of hearty princes and princesses, queens and kings, having the time of their lives in the snow. Who could blame them when they get to ski in gorgeous locales all over the planet?
The royal family has long enjoyed ski holidays together. While different ski areas in Switzerland are favored by the royals, Klosters in particular, they have also been known to hit the slopes in the French and Italian Alps and Austria when they have the chance.
So what is it about skiing that appeals to all royals, from King George VI all the way down to 7-year-old heir to the throne Prince George? Is it the amazing outfits, hanging out by the fire for a little après-ski at one of those luxurious resorts? Or is it the time spent together, away from the paparazzi apart from one quick photo call, away from official royal duties, away from the demands of everyday life?
Presumably it is a mix of all of the above. And whatever their motivation might be, they are clearly loving every moment spent on the slopes.