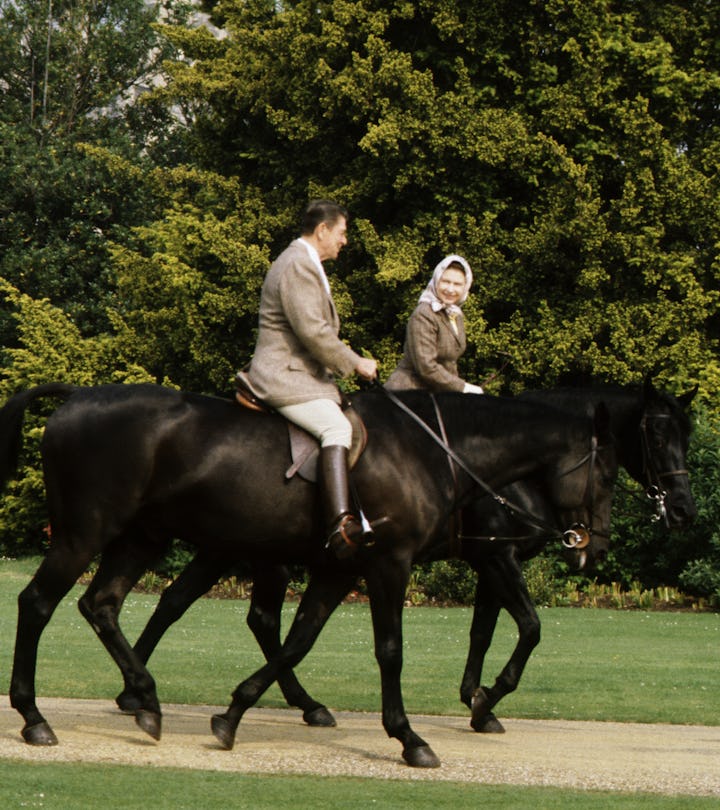 Hulton Deutsch/Corbis Historical/Getty Images
20 Candid Photos Of Queen Elizabeth With U.S. Presidents Over The Years
Including the time she went horseback riding with President Reagan.
As the longest reigning monarch in Britain, Queen Elizabeth has met countless famous people. Foreign dignitaries, celebrities, other royals, you name it. And naturally the photo opportunities that go along with these meetings are endless. But my personal favorites are the photos of Queen Elizabeth with U.S. presidents. She has met every sitting president throughout her reign save one, and even managed to forge enduring friendships with a few over the years.
Queen Elizabeth rather famously never met with President Lyndon B. Johnson, despite the fact that the two exchanged correspondence throughout his three year term. She did not invite him to the United Kingdom and he did not invite her to the White House, although her sister Princess Margaret did attend a party there in 1965 during her tour of the United States.
According to the White House Historical Association, there could have been a fairly obvious reason the two never met, per Marie Claire; "Queen Elizabeth II never met President Lyndon Johnson during his presidency and was unable to attend John F. Kennedy's funeral because she was pregnant with Prince Edward."
Other than Johnson, Queen Elizabeth has met them all.