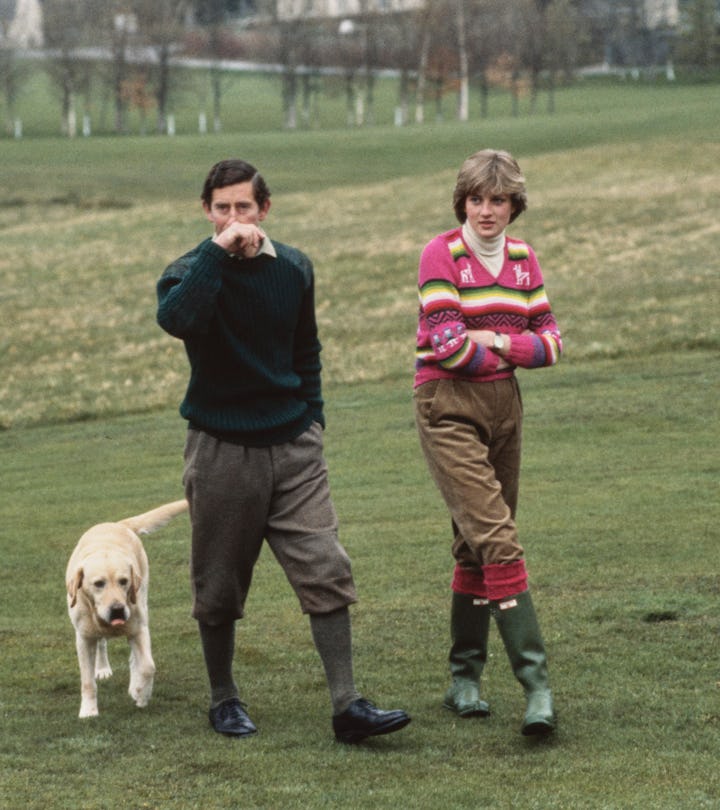 Tim Graham/Tim Graham Photo Library/Getty Images
20 Of The Best Photos Of The Royal Family Enjoying The Great Outdoors
The royals love a good hike.
If you're all about the glamour of the royal family, you might be disappointed to hear that they seem to prefer being a bit more rugged. Mucking about outdoors, wearing their casual gear, hiking or riding horses or fishing. This is where the royal family tends to look their happiest. Whenever any member of Queen Elizabeth's big clan are outdoors, their smiles shine brighter. Their shoulders look more relaxed. They are, in short, in their element.
It all goes back to the early days of Queen Elizabeth and her husband Prince Philip, a well-respected conservationist long before it was in vogue to be a conservationist. The Duke of Edinburgh was also a man who was devoted to promoting outdoor activities in his work as the Queen's Consort, and that work transitioned to his home life. The royal couple raised their four children with a healthy love of being outdoors in the fresh air, whether that meant hiking around the grounds of their Scottish home of Balmoral, riding horses (as Queen Elizabeth has continued to do into her '90s), or simply enjoying a family picnic, this is one family who loves to be outside.
And that's saying something because their indoor spaces are generally castles.