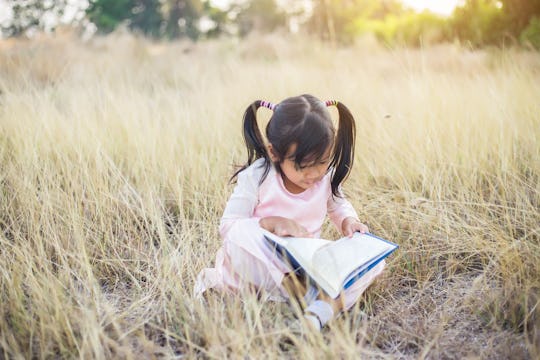 Chuanpis Sandee / EyeEm/EyeEm/Getty Images
34 Picture Books That Will Teach Your Kid To Love The World They Inhabit
With beautiful illustrations and lovely lessons, they'll want to be a part of their world even more with these sweet books.
Children's book characters have always been a natural fit in the wild world (think: The Adventures of Winnie the Pooh, The Secret Garden, Where the Wild Things Are), but the last few years have brought a storm of gentle, thoughtful, sharp, and fantastical picture books that focus on nature.
This resurgence in picture books about nature has come into being in the midst of bushfires, drought, flooding, and days in New York City where people found themselves walking around in tank tops despite it being January. For the many parents who experience climate angst, or climate grief, books are a useful tool for teaching their kids about the importance of nature — those who want to preserve "untrammeled" wilderness know the paradox that people have to visit wilderness to connect with and appreciate it. And a piece of artwork — a picture book, say — is a nice analog for the natural splendor we can't always experience firsthand. No wonder kids love them.
Whether you're a hiker, gardener, birdwatcher, or resolute car-camper, these books offer a gorgeous way for young readers to connect with the world they live in. Some are upcoming titles to add to your buy list, and some are already quietly awaiting you on the shelves at your local bookstore. Open each one, and you'll recall John Muir's observation that "going out, I found, was really going in."
We only include products that have been independently selected by Romper's editorial team. However, we may receive a portion of sales if you purchase a product through a link in this article.