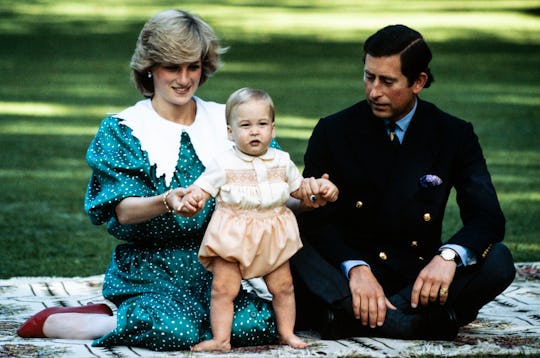 David Levenson/Getty Images News/Getty Images
Baby Prince William Barefoot In The Park & 19 More Sweet Childhood Moments
When he was born in 1982, it was a historic moment for the United Kingdom and, in many ways, the world. The baby who would be king. Who will be king. But thanks in no small part to his down-to-earth mom Princess Diana, Prince William's cutest childhood moments were plentiful. Whether he was being silly playing with his little brother Prince Harry, or out exploring adventures on his own, it looks as if Prince William had an endearingly grounded quality even as a child.
As the first born son of Prince Charles and Princess Diana, Prince William was born second in line to the throne. That's an awfully heavy load to have resting on your shoulders, but throughout his 38 years on the planet Prince William has seemed to bear up quite well. His mother Princess Diana rather famously made sure of that before her tragic death in a car crash in Paris in 1997. As reported by The Daily Mail, Princess Diana parented both her sons with a mixture of tough love and real, tactile affection. She reportedly had Prince William clean out staff cars for pocket change as a teenager, and was known to sneak her sons out of Kensington Palace to enjoy a little McDonald's every once in awhile.
All in an effort to help them have some normalcy, and from the time Prince William was a little boy it clearly paid off in spades.