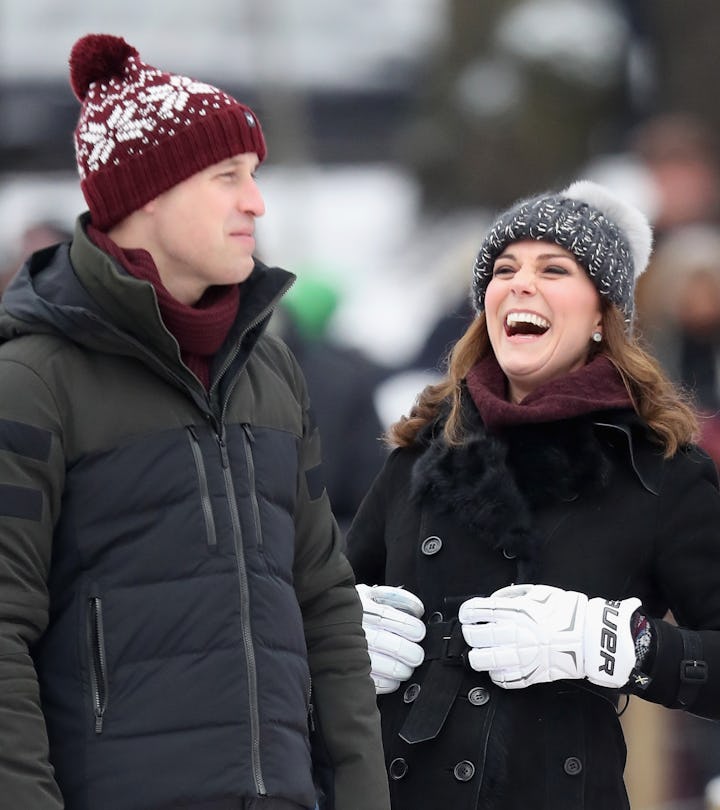 Chris Jackson/Chris Jackson Collection/Getty Images
10 Times Prince William Playfully Teased Kate Middleton
Don't worry, she always laughs.
Every relationship needs some sort of touch stone. A common ground, if you will, especially if you are going to be spending the majority of your lives together in the public eye like Prince William and Kate Middleton. For this busy couple, their relationship seems to rely pretty heavily on Prince William teasing Kate Middleton with gentle dad jokes while she laughs. It might not sound like much, but after seeing the Duke and Duchess of Cambridge enjoy a little banter time and again, it really does appear to be working. Especially now that they're parents of three and his dad jokes are more apropos.
The Duke of Cambridge has a decidedly cheeky sense of humor for a man who is going to be king some day. Especially whenever his wife is around to laugh gamely at his jokes. In fact, he admitted during an engagement interview back in 2010 with the BBC that their ability to tease each other was a big bonus for him from the outset. "The timing is right now, we are both very, very happy," he said at the time. "We both have a very good sense of humor and we take the mickey out of each other a lot."
More than a decade later, they're still "taking the mickey" out of each other. And still laughing.