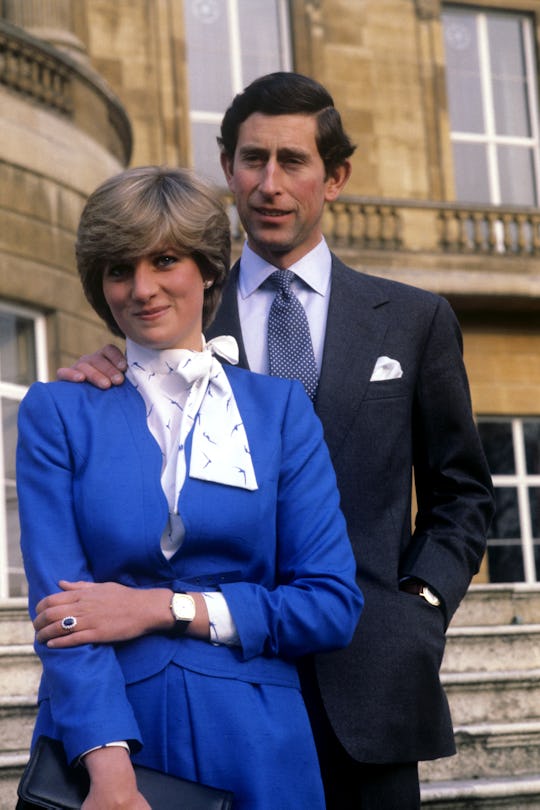 PA Images/PA Images/Getty Images
The Crown Recreated Some Of Princess Diana's Most Iconic Looks
Tune in for the drama, stay for the iconic outfits.
This is the season we've all been waiting for. Watching the story of the Princess of Wales unfold in Season 4 of The Crown. The drama, the romance, the fashion. Oh my yes, the fashion. Princess Diana's outfits in The Crown are so amazingly faithful to the originals, you'll be gobsmacked. That's right, gobsmacked.
The first three seasons of The Crown followed the royal house of Windsor; the coronation of Queen Elizabeth II, a few whispers of scandals with her younger sister, Princess Margaret. Politics, romance, it really ran the gamut. But that was all before what some might consider the A story line; when Lady Diana Spencer married heir to the throne Prince Charles and arguably changed the way the world looked at the royal family forever.
Princess Diana became a super star, a fashion icon who took some big swings; some that landed and others that didn't exactly get rave reviews. Regardless of whether people liked her outfit or not, they were certainly paying attention. Even before she married 30-year-old Prince Charles as a 21-year-old blushing bride in 1981. When she was a part-time nursery school teacher wearing cords and cardigans. People paid attention to what she wore.
And will continue to pay attention on The Crown.
The life of Princess Diana was more than fashion, of course. She was a mother, a friend, a philanthropist, and a much-loved member of the royal family. All of this will play out on The Crown.
But let's face it; the fashion is what really draws us. That and the drama.