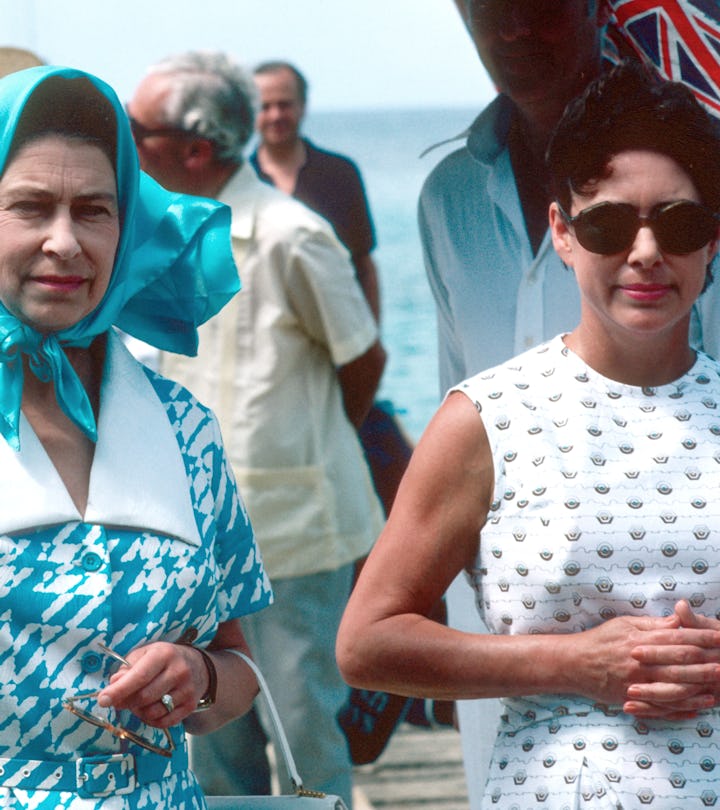 Anwar Hussein/Getty Images News/Getty Images
20 Photos Of Queen Elizabeth With Her Best Friend, Her Younger Sister Princess Margaret
Princess Margaret was the ying to Queen Elizabeth's yang.
When the Prince of Wales abdicated the throne to marry Wallis Simpson in 1936, his decision forever changed two sisters. The princesses of York, 10-year-old Princess Elizabeth and 6-year-old Princess Margaret, who, until that point, had been raised without the concern that their father would become king or eldest sister Elizabeth would one day be queen.
Until then, the two princesses were raised very much alike, royal biographer Andrew Morton told Vogue. They were dressed alike and educated the same way, almost like little twins even though they were four years apart. Instead of being thought of as the classic "heir and the spare" from birth, they were just sisters. Best friends. Two peas in a pod. And until Princess Margaret's death in 2002, it seems very little changed. The two sisters remained incredibly close throughout their lives, despite their very different personalities. Queen Elizabeth is considered more of an introvert, duty-bound in all things to the monarchy, while Princess Margaret was considered an extrovert. Something of a rebel.
As their father King George VI once said of his daughters, "Lilibet [his nickname for Elizabeth] is my pride, and Margaret is my joy." Each one complementing the other in her own way.