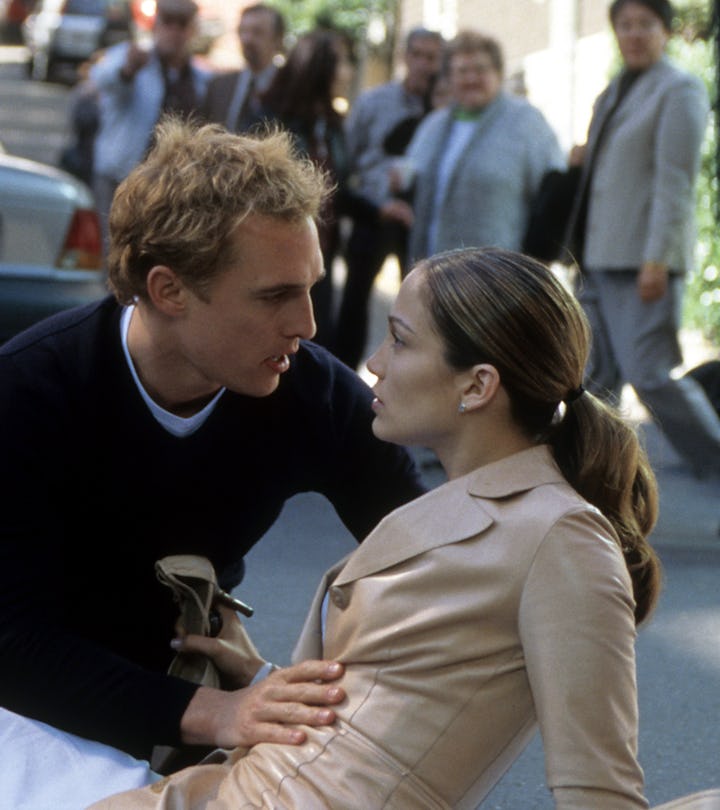 Archive Photos/Moviepix/Getty Images
20 Of The Best Romantic Comedies To Stream On Hulu, Both Classic & New
What's better than a rom-com? Nothing.
Not everyone is a fan of romantic comedies, it pains me to tell you. There are often complaints that the genre is too formulaic or relies too heavily on a big, bright, shiny happy ending to be taken seriously. Wrong. These romantic comedies on Hulu run the gamut of human emotion. Formula or no, happy ending or no, what else do you really want to be curled up on the couch watching on a long, cold night? When you know you want a night of pure, joyful, sweet escapism, it's romantic comedies for the win every day of the week. And you know it.
When compiling a list of solid romantic comedies, it can be tough to nail down exactly what really defines a rom-com. Is it more about the romance or more about the comedy? It might seem obvious, but it turns out many people have a different definition of what makes a romantic comedy. For instance, is Kristin Wiig's tour-de-force 2011 movie Bridesmaids a romantic comedy? Not according to Chloe Angyal, a Ph.D. student of media who told Marie Claire in 2019, "It's not really about getting the guy. It's about her and her relationship with her friend. He's a human bonus prize, and you can still imagine a happy ending to that movie, even if they never get back together."
For our purposes, let's look for funny movies with romance as the driving influence. Although it should be noted I personally feel romantic about the movie Bridesmaids.