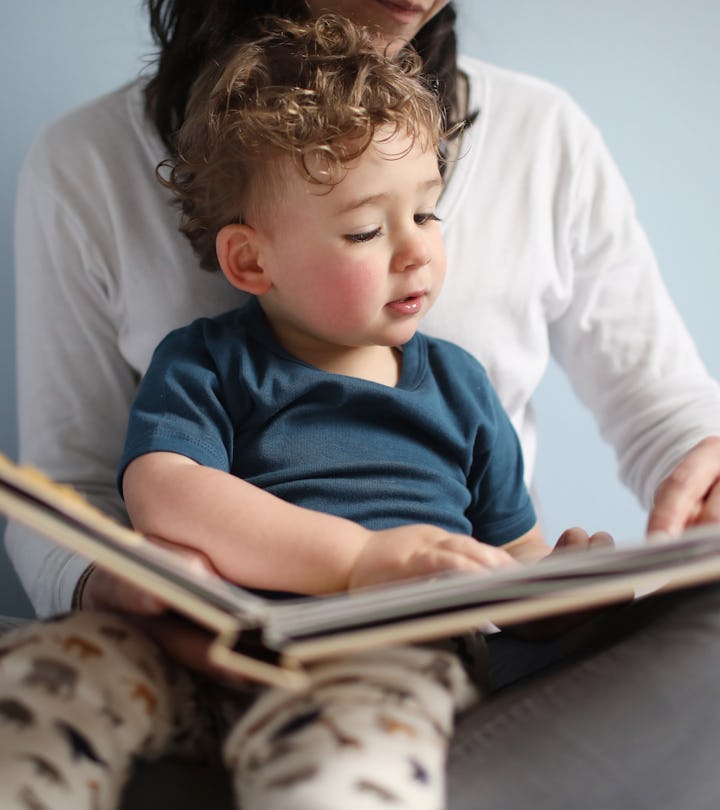 Catherine Delahaye, Getty images
Add These Adorable Spanish Children's Books To Your Child's Bookshelf
And start their bilingual training early.
Whether you are a Spanish speaker, or you're hoping to give your child the gift of knowing two (or three or four) languages, books are a great place to start teaching your kids (and yourself if you're not already fluent) a new language. Children's' brains are elastic and rapidly developing, which makes it easier for them pick up new languages and these Spanish children's books will help them do just that. Kids also have fewer inhibitions about pronouncing words incorrectly or using grammar that's a little off, and this lack of self-consciousness helps them learn.
13% of the United States population speaks Spanish at home, per Forbes, and globally Spanish has the second most native speakers after Mandarin. Simply put, not only is Spanish a beautiful language, but by having your children learn it, you're also opening the door for their future communication with many people from all around the world.
From vocabulary sight word books, to translations of stories your kids may already love, to books written by Spanish and Latin American authors, the books on this list are a joy to read, and will help your little learn Spanish (just be ready for them to correct your pronunciation).
We only include products that have been independently selected by Romper's editorial team. However, we may receive a portion of sales if you purchase a product through a link in this article.
These adorable Spanish children's books are a wonderful way to teach your child about the beauty of the Spanish language starting from a very young age, and are special enough for adults to enjoy too.