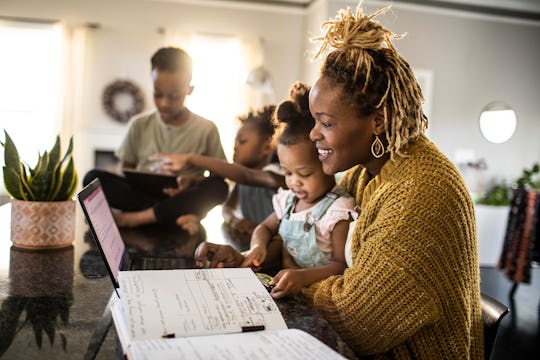 MoMo Productions/DigitalVision/Getty Images
Taxes Are Certain, & So Are These Funny Quotes
Because Tax Day needs some laughs so you can get through it.
In the past, you got a few extra days to get your taxes done this year, but that didn't necessarily make tax day any more fun. Watching your hard-earned money go to the government, no matter what good comes from it, is bound to make you want to scream, but with a few funny tax day quotes, you may be able to make through April 15.
It's not hard to laugh at taxes. People have been making fun of them for years. I can't count the number of television shows that pick fun at taxes during an episode, but one of my favorites is Roseanne. Waiting in line at the IRS to find out the rules for a form, being redirected to the massive tax law book, and fighting against the "man?" That's what tax day is all about!
OK, and it's also about paying what you owe to Uncle Sam so you can help fund the ongoing highway construction that makes you late to work every day, the Social Security that people claim you're never going to see in our lifetime, and help support the defense operations many don't even agree with. Yay taxes!
Don't get too depressed. Taxes are taxes, and to make it feel a little lighter, here are some funny tax day quotes so you don't cry into your forms. Here's to hoping for a nice refund.
This article was originally published on