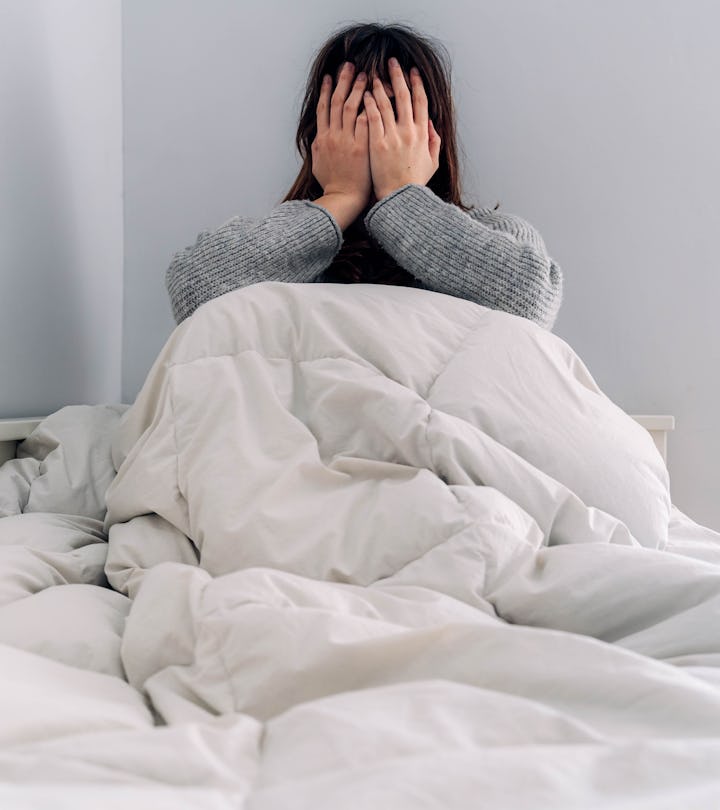 Natalia Romero / EyeEm/EyeEm/Getty Images
13 Signs You Have A Toxic Spouse Who's Poisoning You & Your World
If there's one phrase that is totally cliche and overused, it's this one — marriage is hard. Everyone says it, everyone knows it, and everyone hears it, especially when complaining about a spat with their spouse. But while marriage takes a lot of work, there are some relationship challenges that are more than the everyday obstacles. When you can't pinpoint where things are going wrong and you're tired of chalking it up to the standby phrase, it's time to take notice of the signs that you have a toxic spouse.
The word toxic is defined by "acting as or having the effect of a poison; poisonous." It's a heavy word to use to describe the person you were planning on spending forever with, but when your spouse becomes detrimental to your well-being, your life, and, consequently, your marriage, it's the only word that fits. Just reading the definition can give you some leverage on whether or not you have a toxic spouse. If thinking of your partner as poisonous to your life sounds absolutely ludicrous, then maybe things aren't as bad as they seem. But if the definition resonates with you, it's time to take a look at the other signs that you have a toxic spouse.
When we are with someone, especially a spouse, it's easy to overlook their flaws and the little things they do that drive us crazy. That's where marriage is considered hard. Letting go of the irritation you have every time they lose their keys or working on communication so the little misunderstandings will stop piling up — that's hard. But dealing with a spouse that is poisonous to your life? That's not the same and it's not normal. These 13 signs that you have a toxic spouse may shed some light on your relationship and propel you to find an antidote for the poison.