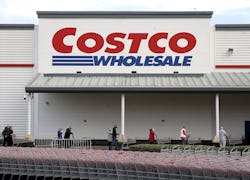 The 25 Best Appetizers From Costco
Martin Rickett - PA Images/PA Images/Getty Images
Your Super Bowl viewing party needs these panko shrimp, OK?
For most people, Super Bowl Sunday is all about football. I, on the other hand, am willing to admit that I care very little about the San Francisco 49ers or the Kansas City Chiefs, and am way more interested in what's on the menu for this Super Bowl LIV. Typically, Super Bowl spreads are all about comfort food and finger food options, and the Super Bowl appetizers at Costco are a must. Whether you're hosting a party and looking at approximately four hours of non-stop snacking and eating from your guests, or having a virtual get-together with your own plate of food, you'll want to have a spread full of variety and flavor.
If and when the zombie apocalypse happens, I'm going to do my best to get my family to Costco. I'm pretty sure we could live there for a few decades, because each store contains an absurd amount of food and everything comes in one size: enormous. Thankfully, the quality usually matches up with the quantity, and you get a lot of bang for your buck.
Add a few of these items to your shopping list on your next Costco run, and I'm very confident your Super Bowl party will be a smash. Prices may vary depending on location, and if you use a delivery service like Instacart.