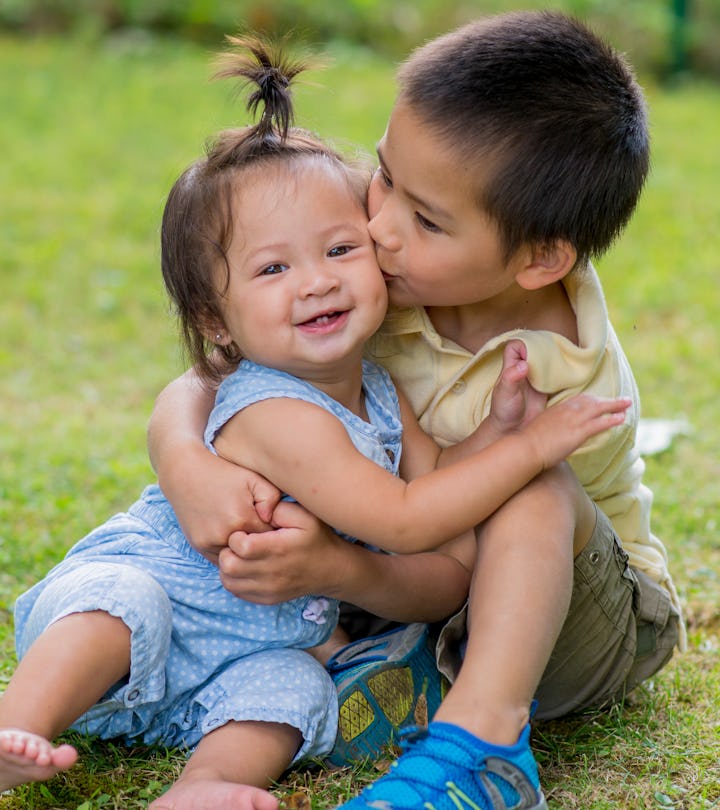 LittleCityLifestylePhotography/E+/Getty Images
50 Cute Instagram Caption Ideas For Pictures Of Your Kids Being Sweet
"Please excuse the mess, the children are making memories."
Most people understand that social media, though pretty to look at, is not an accurate representation of real life. Instagram, for example, is typically used as a "highlight reel," and that makes sense. You're more likely to whip out your camera when your kids are doing something adorable instead of, you know, when they're shrieking on their bedroom floor because you said it was bedtime. These Instagram caption ideas for pictures of your kids behaving are perfect to accompany any of those highlight moments you want to share. After all, the next tantrum could happen at any moment, so quick! Capture this blissful moment of quiet while you still can.
Maybe it's because I'm a writer or maybe it's because I'm a massive sap, but I wholeheartedly believe that a quality Instagram caption is almost as important as the photo itself. Years later, when your children are in new seasons of life, you'll be able to look back fondly (and maybe tearfully) at these snapshots and accompanying words. So say what you will about social media or Instagram, but these pictures and the words we attach to them allow us all to look back at our children's childhoods with awe, wonder, and love.
Sure, you could just slap on a few emojis and call it a day, but these quotes and phrases are so much better. Find one that pulls on your heartstrings, and pair it with your favorite photo of your little ones being angels.
These quotes and captions about kids behaving, getting along, and just being cute are the perfect kids captions for Instagram or whatever your social media platform of choice is. They're also beautiful sentiments to write in a card for a child.
This article was originally published on