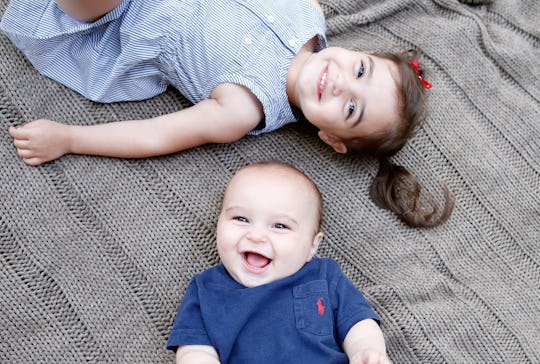 Courtesy of Leah Herring
These Are The Perfect Quotes To Share On National Siblings Day
Because what would you do without them?
Siblings: can't live with them, can't live without them. Okay, so maybe you can live without them, but like a boomerang you'll always fly back to each other, like it or not. Our siblings are the keepers of our childhood secrets, archivists of our failures and successes, and if we're lucky, best friends. So it's no surprise there's a national day to celebrate this special relationship. And to do just that, here are 50 quotes to share on National Siblings Day.
On Sunday, April 10, turn to these wise words when you're thinking about your brothers or sisters. Each represents a universal truth about what it means to share parents, whether by blood or not. And there's a little something for every relationship, whether your Siblings Day message is a silly one or you feel a little more generous and prefer to share something heartfelt. Some are the words of famous authors, others come from fictional characters (ahem, Lemony Snicket), but they all say what we're all thinking when we give our bro the side-eye or reach for a long-awaited hug from a sis. They say, "love you, mean it" but, you know, in a much more profound way.
This article was originally published on