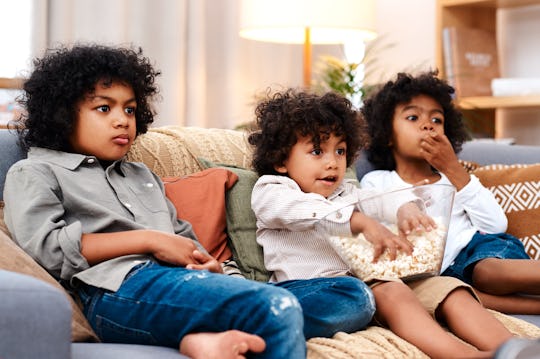 PeopleImages/E+/Getty Images
33 Classic Movies For Kids That Aren't Cartoons
Your brain needs a break from animated films.
For a lot of families, gathering around the TV for family movie night is a time-honored tradition. But settling on the film choice can be a challenge. You want a movie that everyone can enjoy, with a PG plot but enough storyline to keep parents from falling asleep. Fortunately, kid-friendly flicks are not in short supply and this list has something for everyone.
There are the classics you'll remember from your youth — Anne of Green Gables or Free Willy anyone? — along with new additions. And, thanks to Disney, some of the most beloved animated movies have been transformed into live features. That means now you can watch real actors ride a magic carpet in Aladdin or see a fuzzy baby Simba become the Lion King.
But perhaps the best news (at least for parents) is that all of the following are non-animated features, which means you can spare yourself another hour of cartoon chaos and its accompanying obnoxious soundtrack. That's right, swap out the sound effects for real dialogue and you have yourself a cinematic good time.
This article was originally published on