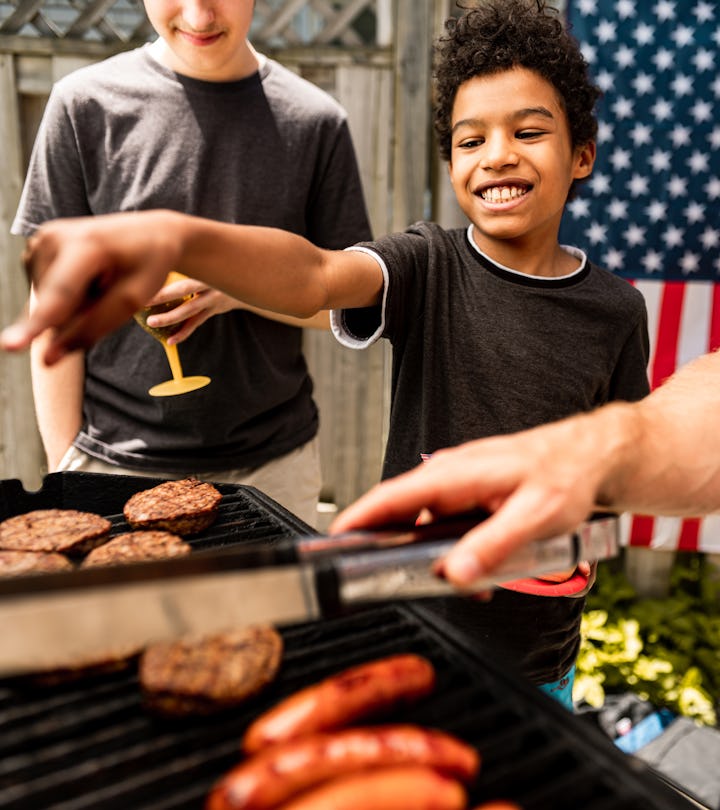 FOTOGRAFIA INC./E+/Getty Images
These Recipes Are Perfect For Your July 4th Celebration
Refreshing lemonades, seasonal salads, and cookout classics that will disappear off the picnic table.
Parties. Picnics. Cookouts. Coming out of the pandemic and basically pretending like the 4th of July in 2020 didn't exist means that the idea of celebrating together this year is extra special. So if you're attending a holiday get-together or hosting one, you'll want some July 4th recipes on standby. Bonus: you don't have to make them all red, white, and blue. And you don't have to spend hours cutting watermelon into tiny stars or making everything into the shape of an American flag. These are just some good, flavorful summer recipes that work well for a big barbecue or a low-key party with appetizers.
Last Fourth of July, the U.S. was in lockdown mode as the coronavirus spread and the world was scrambling to learn anything and everything about COVID-19. So, many of us who would normally be sharing brats and beers with friends and lighting sparklers when the sun set found ourselves parked in front of the TV, watching July 4th concert-and-firework specials that tried really hard to sound optimistic.
But not in 2021 — this year, those who are able to safely gather can look forward to hosting or showing up to spend time with loved ones. And like any good old American tradition, that means there will be food, and plenty of it. Whether you want to serve a classic summer dish or bring something more unique to the party, it'll just be nice to celebrate together again.