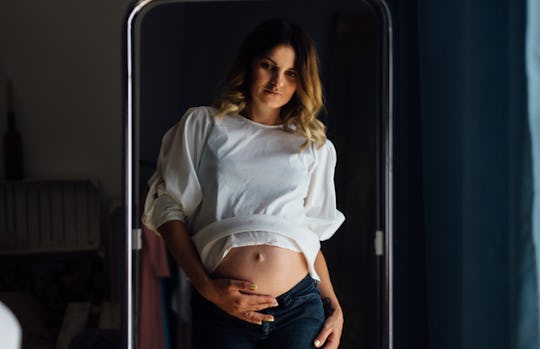 Lysenko Andrii/Shutterstock
6 Signs Your Body Was Made For Childbearing
We've all heard the adage about "childbearing hips," an old wives tale that isn't based in scientific fact. But there are actual signs your body was made for childbearing, though most aren't visible to the naked eye.
Those who are trying to conceive (TTC) often feel overwhelmed and intimidated by the process, because so many different variables can impact your likelihood of getting pregnant. 10% of women between the ages of 15 and 44 have difficulty getting pregnant or staying pregnant, which is about 6.5 million people, a staggeringly high number, according to the Office on Women's Health. If pregnancy doesn't come quickly for you, it doesn't mean there is necessarily an underlying issue, and struggling with conception doesn't mean it won't ever happen. The American Society of Reproductive Medicine recommends making an appointment with your OB-GYN if you're not pregnant after a year of trying, as they can help you nail down what any issues may be.
On the flip side, your body might be trying to show you it's ready to make and carry a baby every month without you even knowing. While your hips can't tell you if you'll have an easy time getting pregnant or maintaining a pregnancy, tracking your body's changes is a helpful tool. Becoming more aware of what you should notice in regards to your fertility is a great step if you're starting the TTC process.
This article was originally published on