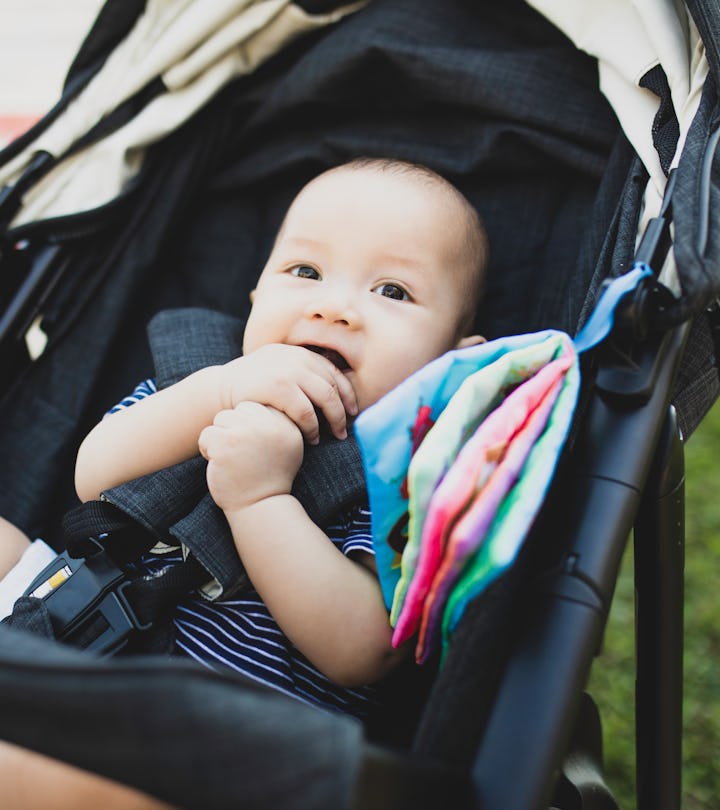 rudi_suardi/E+/Getty Images
7 Signs Your Baby Is Overheated, Which Can Happen Any Time Of The Year
Even if you're hiding out in the A/C all summer.
As a parent, one of the scariest thoughts you may have is if your baby is too warm or too cold, because it's not always obvious right away. You're not alone if you've been known to sneak into your baby's room at night, just to make sure their temperature was OK before drifting off to sleep on your own. Although checking the temperature of the room is a great place to start, there are other signs your baby is overheated or getting too hot that you should pay attention to as well.
No matter what the season of the year is, there's always the chance your baby will get a little too warm. It certainly happens more often in the summer, but overheating isn't off the table in fall or winter either. Things like dressing your baby in too many layers or turning up the heat too high in their room are common culprits of causing babies to overheat even when the weather is cold outside.
And when the weather is warm, even if you're inside air conditioning, it's important to keep an eye on your baby. From strollers with too many layers to wrapping them up because you worry the A/C is too high at night, there's a lot to consider with your little one and overheating.
Remember, babies and children have less developed abilities to regulate their internal temperature, making them more susceptible to overheating than adults. To make sure your baby's body temperature is at the right level, be sure to dress your baby appropriately for the weather and keep the temperature indoors cool enough.
But even if you follow all the rules, there's still a chance your baby could overheat. Here are some signs your baby may be a little too warm and could use some help cooling down.
This article was originally published on