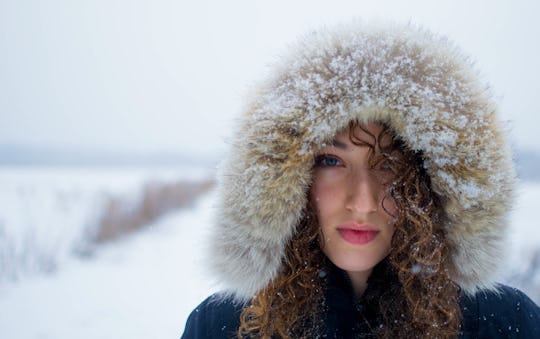 9 Winter Beauty Mistakes You're Making & Need To Fix STAT
It's January, and the struggle to get out of bed in the morning is all too real. Why would I want to drag myself out of bed in the morning when I could enjoy 10 more minutes of sleep under my cozy comforter? I wouldn't, and that's the problem. Because when winter comes along, I tend to get lazy — especially when it comes to my beauty routine. When the snow sets in, I'm prone to making more than a few winter beauty mistakes. And can you blame me? Skipping a few steps in my beauty routine means less time out in the chilly world and more time tucked in the warmth of my bed.
As it turns out, I've been consistently making a handful of mistakes every winter, with little to no excuse as to why. And chances are, you're committing the same winter beauty sins. Plenty of precautions can be made without sacrificing precious morning moments in bed, and come spring, you' be much better off. From keeping skin moisturized, to a switch in soap, to a simple little thing called a humidifier, this list of winter beauty mistakes and quick fixes to counteract is sure to help your skin, hair, and more. And all without disturbing the number one winter priority — being cozy.