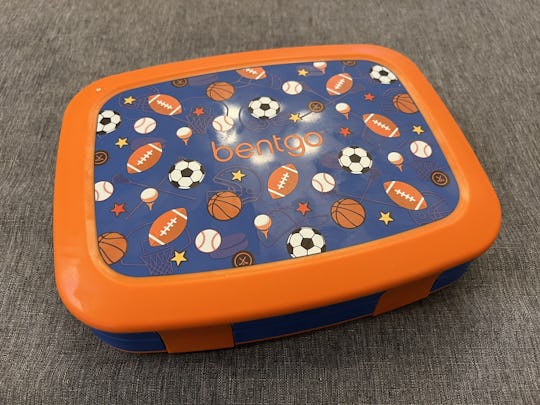 Gado/Archive Photos/Getty Images
The Best Back-To-School Deals From Prime Day
Like those Instagram-favorite Bentgo boxes.
We may receive a portion of sales if you purchase a product through a link in this article.
Back-to-school time can be such a sweet spot of prepping for a new year, getting organized, and reminiscing about how fast time is truly flying for your kids. But it can also be expensive. Beyond the composition notebooks and very specific 2-pocket folders with brads, there are all of the other things your kids need for the new school year like water bottles, lunchboxes, and clothes. Luckily — it's Amazon Prime Day. And while a lot of Amazon Prime Day deals are overwhelmingly tech-specific, there are a lot of great Prime Day school supply deals this year, especially for the littlest students.
Because honestly, you know your kids have probably outgrown last year's tennis shoes. And what if this is the year they decide to branch out and eat something other than a PB&J with a side of apples? It might be time to try an insulated lunch container for chicken noodle soup. But you can also find some classic school supply Prime Day deals as well, including those felt-tip pens that make excellent teacher's gifts.
So take a look at some of the best Amazon Prime Day school supply deals rounded up here. Prime Day has up to 45% off some great school items, and the deals will last both July 11 and July 12. There will be more deals popping in and out of these categories, so maybe set an alert so you can take at least one thing off of your to-do list this summer.
I know, it's tough to think about back-to-school right now, but it'll be here before you know it. The Amazon Prime Day school deals are perfect for helping your child's teacher fill up their classroom, for stockpiling your kids' backpacks, or for just having extra items on hand just in case.