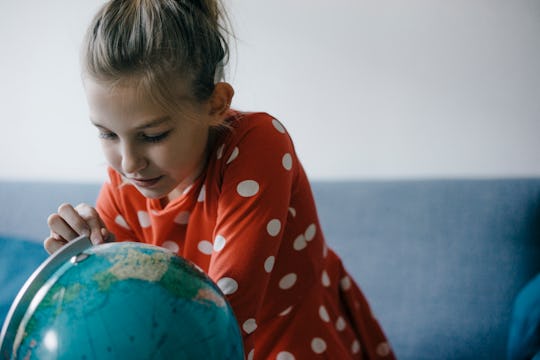 Westend61, Getty Images
10 Best Apps For Kids To Learn A Language
Help your child learn Spanish, Mandarin, Hebrew, and more with these kid-friendly apps.
It's no secret that learning a second language can open all kinds of doors for a person, from being able to better communicate in diverse communities to easily traveling the world. Not to mention the fact that being bilingual can create incredible job opportunities and lead to a special kind of global citizenship. Even if you feel like it's too late for yourself, who wouldn't want that kind of chance for their child? If multilingualism is something you'd like for your kid, consider these fun and creative language learning apps designed for kids.
Designed to help little learners discover and absorb a second or third language, these digital teaching resources take all the confusion of speech and turn it into fun lessons with videos, games, and sing-alongs. And the options aren't limited to the languages that were offered in your high school language department like French, Spanish, and German. There are apps for Mandarin, Italian, Japanese, Korean, Finnish, and more.
Of course, merely downloading the app will not a multilingual make. You'll have to help your child find time to work with the app and put in the practice to start to pick up the vocabulary and diction. But, give it enough time and their sponge-like little brains will start to grasp what they're hearing.
We only include products that have been independently selected by Romper's editorial team. However, we may receive a portion of sales if you purchase a product through a link in this article.
This article was originally published on