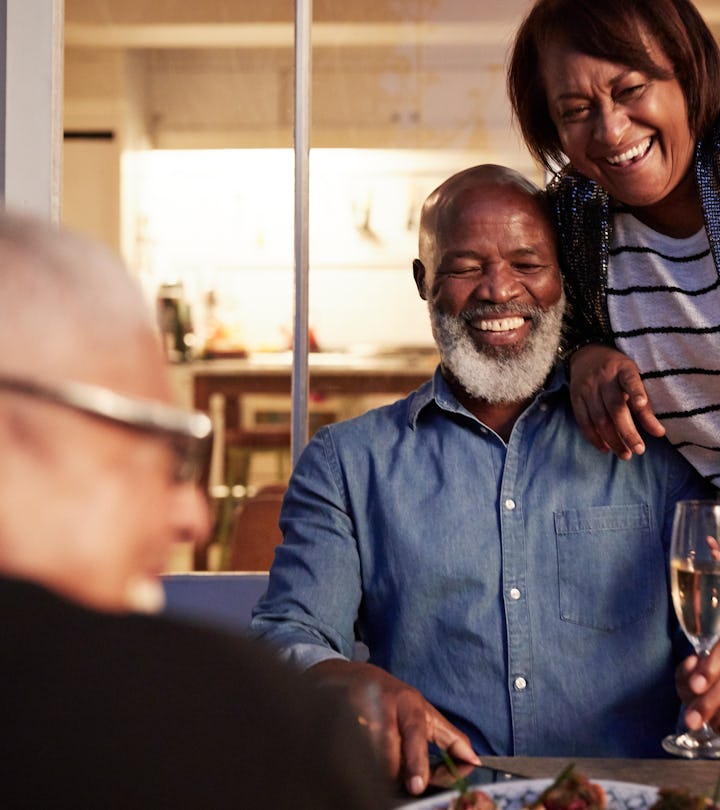 Klaus Vedfelt/DigitalVision/Getty Images
33 Easy, Hilarious April Fools' Pranks To Play On Your Husband
Because he totally deserves it.
Maybe playing tricks on your husband is a regular thing in your household, but on April Fools' Day, it's practically a requirement. Even if you're not a regular prankster, there are tons of fun April Fools' pranks to play on your husband for all levels of mischief so you don't have to miss out on a whole day that's dedicated to having a good laugh.
For some couples, keeping it simple and small is best. For example, you could tell a little white lie that you know will get a satisfying reaction and probably freak him out a bit (but won't break his heart). But doing something big, like covering their car with wrapping paper, will definitely provoke a response, so it's good to be prepared for a bit of retaliation. Your April Fools' joke for your husband may even start an all-out spousal prank war, so go ahead and get your game face on if that's how you want to play it.
Yes, there are all kinds of pranks that you can play on your husband, but the key is to keep from going overboard in order to avoid losing their trust. The last thing you want is to start a fight over a silly prank. When it comes to practical jokes, the best ones are silly and easy to pull off, while maintaining the element of surprise.
This article was originally published on