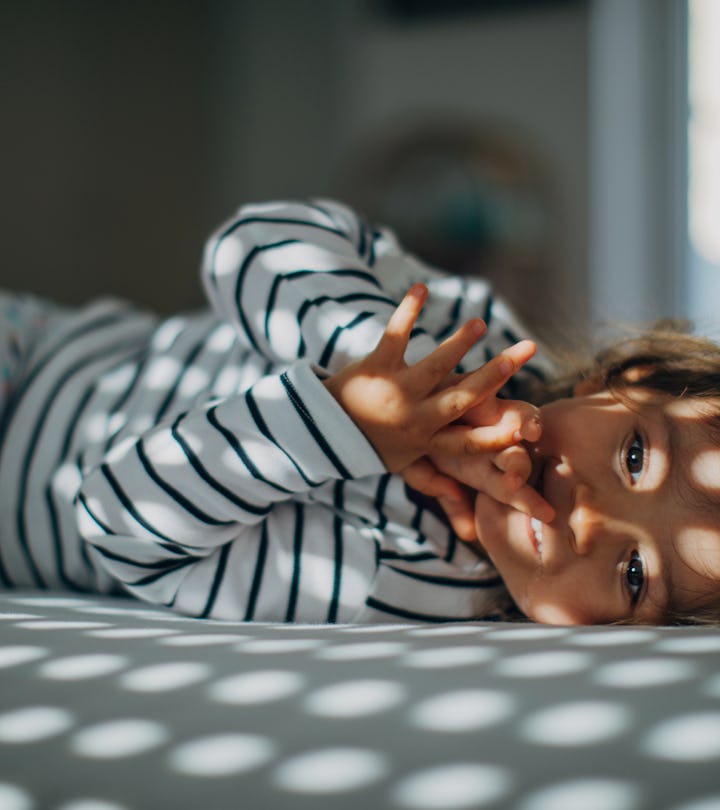 South Agency, Getty Images
Babies Born In The Age Of Aquarius Have These 6 Advantages
These little water bearers are about to bring some big change to the New Year.
While most of us rushed to see 2020 come to a close, something astrologically awesome happened just a few days before the New Year. December 21 marked the start of the Age of Aquarius, a time meant to be marked by a greater sense of kindness and peace on earth for all. But what does it mean for babies born on or after December 21? Here are some fascinating facts about babies born during the Age of Aquarius.
At some point, you might have heard the song "The Age of Aquarius" by The 5th Dimension. But what actually is the Age of Aquarius, anyway? "We've been hearing of this 'dawning of the Age of Aquarius' since the 60's popularized by the one-hit wonder of its namesake," Sarah James Carter, an astrologer explains in an email to Romper. "But as a base case, the Age of Aquarius marker is largely debated in the astrology world and the true inception date is not entirely known." Why? Well, a true age spans over two thousand years (the amount of time the earth spends in a particular zodiac sign), give or take. And according to Carter, the new cycle of Aquarius was marked on December 21 with the 'Great Conjunction' between Jupiter and Saturn meeting up in the sky at 0 degrees of Aquarius, signaling a start to a new era.
So now that you know why it's called the Age of Aquarius, how will it affect babies born during this period? Read on to find out.
"Though we are technically in the Age of Aquarius for the foreseeable future, babies born from the 21st of December 2020 to the end of the 2021 are going to have extra intense Aquarian energy," concludes Monahan. So expect that your Age of Aquarius baby will bring a lot of goodness to the world in the form of new innovation, a forward-thinking mentality, and an eager, can-do attitude. And like the famous 60s song says, they might be the ones to let the sunshine in once again.