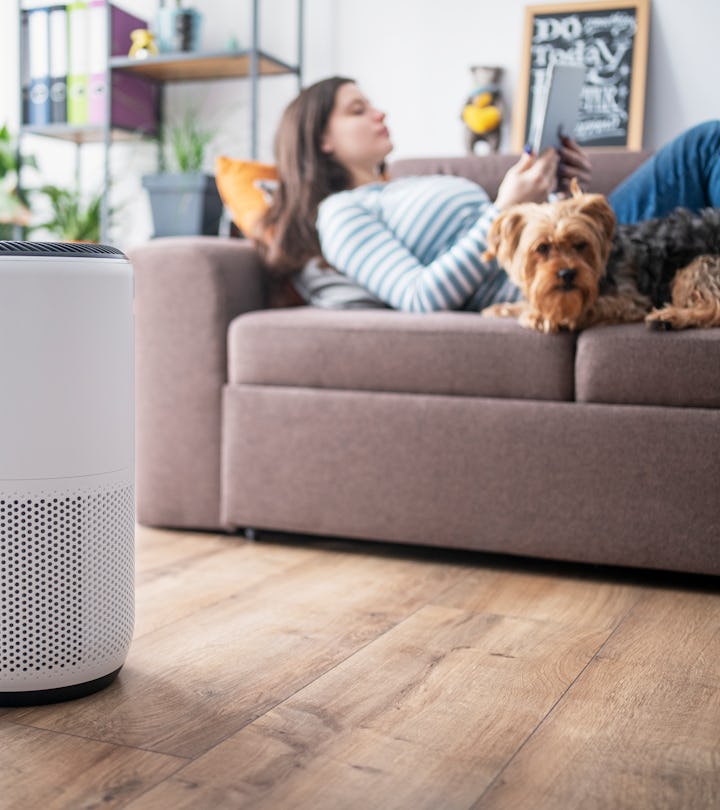 ArtistGNDphotography/E+/Getty Images
These 15 Air Purifiers Are Some Of The Best For Your Home
Dust isn't the only thing floating in the air.
When you get the urge to deep clean, you become especially aware of the abundance of dust and other floating bits in your home. It's the perfect time to learn about some of the best air purifiers for your home. You may not often think about all the pollutants in your living space, and consider whether you might benefit from an air purifier. But walking by a window when the sun hits just right will remind you of the tremendous amount of particles you and your family is breathing in every day.
These pollutants, like mold, radon, viruses, and bacteria, can be more dangerous than you realize, even causing respiratory infections. But having an air purifier significantly reduces airborne contaminants that trigger allergies and asthma, like dust and pollen. And for that that live in an area that suffers through wildfire season every year (like California or any state in the Pacific Northwest), some air purifiers can eliminate the smoke in the air that often travels across states.
Air purifiers are a product that can give your protective parenting instincts some added peace of mind in knowing that airborne bacteria and pollutants are being removed from your home. Here are some of the best air purifiers for residential spaces to choose from.
We may receive a portion of sales if you purchase a product through a link in this article.
While you're sifting through this list of some of the best air purifiers on the market, consider your home and the size space you need to be cleansed. Knowing what will work best for your family will be the determining factor in choosing one that will help you relax, knowing the next deep breath your family takes will be free from unhealthy particles.