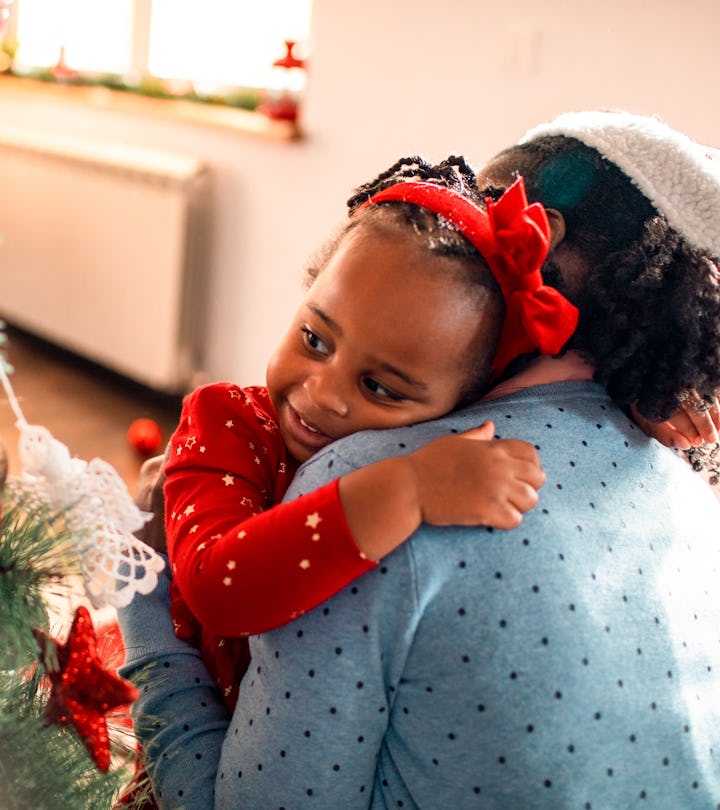 Marko Geber/DigitalVision/Getty Images
Remembering Some Of Our Coziest, Funniest, Christmas Memories
Mine involves dancing to Billy Joel.
For many of us, the holidays generate some of our most vivid memories. And it's funny the weird things that stick with us. It's often not at all the presents or the egg nog. For some laughs and a bit of cozy cheer, I rounded up people's favorite Christmas memories.
Maybe it's the memory of spying your Barbie Dream House under the tree. Or maybe it's the memory of the family dog eating Ken's face off. Maybe it's the memory of crowding on the couch to watch great movies like It's a Wonderful Life, or — as my family did — horrible movies like Christmas with the Kranks.
One of my own favorite memories is from when I was about 8 years old. It was a few days before Christmas, and I remember my mom was putting some finishing touches on the tree. My older brother and I could barely contain our excitement, and he went and got his brown Fisher Price record player, and the 45 of Billy Joel's "Uptown Girl." At the time, we thought this was pretty much one of the greatest songs ever composed. (I kind of still stand by this...) We played the record over and over, and held hands and danced around the tree while my mom strung tinsel. To this day, I associate the "whoa oh oh oh oooohs!" of that song with memories of a sun-filled room, and feelings of happy anticipation and joy. A bit random, I know. But as I said, oftentimes it's these oddball, unexpected little moments that stay with us. And it's a sweet reminder if you're worried about your own children's happy memories, that the smallest, seemingly insignificant moments (to you) will last forever in their hearts and minds.